Learn more about outdoor recreation with our FAQs.

---
Q: What kinds of outdoor recreation can I do on public lands?
A: Public lands are areas of land and water that are owned collectively by people and managed by government agencies. These include national parks(managed by the National Park Service), national wildlife refuges (U.S. Fish and Wildlife Service),  and national forests (U.S. Forest Service) as well as state and local parks. Activities permitted vary depending on where you are (check the links above) but these are some examples:
Hiking and camping
Hunting and fishing
Canoeing, kayaking and rafting
Sailing and motorboating
Biking
Rock Climbing
Horseback riding
Skiing
Restoration and conservation volunteering
---
Q: How many people participate in outdoor recreation activities?
A: According to The Outdoor Foundation's most recent report, a little over half of Americans (153.6 million people) participated in outdoor recreation at least once in 2019, totaling 10.9 billion outings. A 2020 National Recreation and Park Association survey found that about 82 percent of people in the U.S. consider parks and recreation "essential."
---
Q: Are all people represented equally in outdoor recreation?
A: Unfortunately, people of color are still underrepresented in outdoor spaces, for reasons that include lack of access to parks (Nearly three-quarters of communities of color in the contiguous U.S. live in "nature-deprived areas") and a legacy of exclusive and discriminatory outdoor culture. There are indications this is starting to change—a 2021 report found that amid the COVID-19 pandemic, outdoor recreation was drawing a younger and more ethnically diverse crowd—but overall, a lot of work remains to make outdoor recreation more equitable and accessible.
---
Q: What are some of the most popular outdoor activities?
A: Running, jogging or trail-running is generally the most popular outdoor recreation activity. Other popular outdoor activities include:
Biking
Camping
Fishing
Hunting
Hiking
Rafting
Birding
Photography
Recent data show that activities gaining in popularity include cycling, paddle sports (rafting, kayaking, canoeing), golf, camping and birding or nature-watching. Among kids and teenagers, skateboarding is becoming more popular.
---
Q: What are some of the benefits of outdoor recreation?
A: Recreation activities like running are beneficial to one's health no matter where you do them, but they reach another level in the great outdoors. In addition to helping lower blood pressure, fight obesity and improve eyesight, time spent playing in parks and other green spaces is associated with improved mental health and reduced stress.
Outdoor recreation also helps support the economy and drives awareness of important conservation issues. Responsible use of public lands helps make people care about what happens to these places.  Research suggests that when kids play outdoors, it leads to greater environmental awareness later in life.
---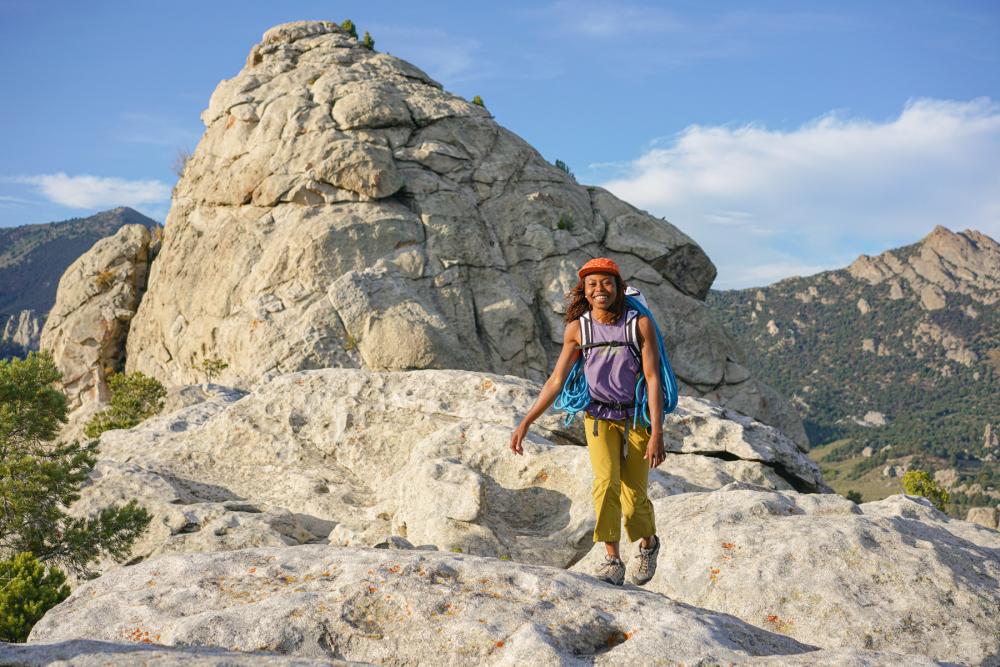 Q: How important is outdoor recreation to our economy?
The U.S. outdoor recreation economy supports about 5.2 million jobs, generates nearly $788 billion in consumer spending and accounts for 2.1 percent of GDP.
---