Put your skills and talents to work conserving wild places.
As an organization, we aspire to be inclusive in the work that we do, and in the kind of organization we are. Internally this means working as a team that listens to different points of view, recognizes the contributions of every employee and empowers each employee to bring their whole selves to work every day. Externally this means ensuring that public lands are inclusive and welcoming, so that our shared wildlands can help people and nature to thrive.
We are committed to equity throughout our work, which we define as our commitment to realizing the promise of our public lands and ensuring that all can share in their universal benefits. To learn more about our commitment, please see Our Commitment to Diversity, Equity and Inclusion.
We are an equal opportunity employer and actively works to ensure fair treatment of our employees and constituents across culture, socioeconomic status, race, marital or family situation, gender, age, ethnicity, religious beliefs, physical ability, veteran status or sexual orientation. 
---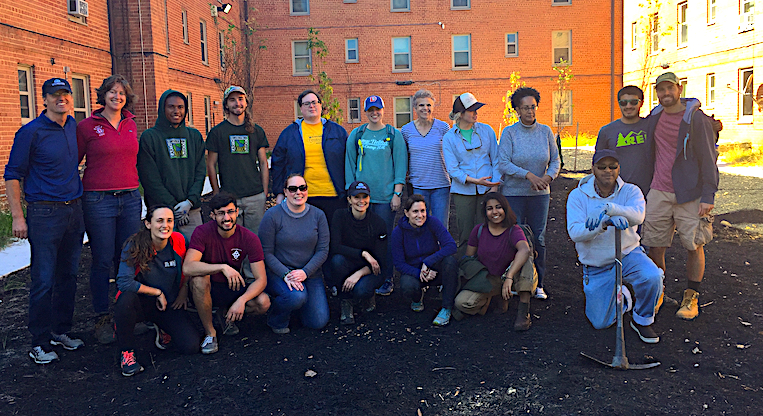 DC Staff Community Service Day
---
Some Key Benefits:
Emphasis on a work/life balance and some telework may be available.
Strong organization commitment to Diversity, Equity & Inclusion. 
Competitive Salary, Comprehensive Medical, Dental & Vision plans.
Medical insurance available for as little as $5.00/month for employee only coverage.  Dependent/Family coverage available at an additional cost.
Generous Paid Time Off plan (20 accrued vacation days, 2 personal days, 12 accrued sick days & 11 recognized holidays per year)
6% contribution on Pre-Tax Retirement Funds.
Pre-tax transit benefits for metro and parking.
Free DC Capital BikeShare Membership.
New laptops for staff- Mac or PC with high resolution monitors.
Cell phone service reimbursement for exempt staff.
Paid Community Outreach Days.
Expansive network of outdoor retailer discounts.
Bi-Annual All Staff Retreat in iconic outdoor landscape.
---
Employment Opportunities
The Wilderness Society is currently recruiting for the following positions:
CONSERVATION
Conservation Representative- Full Time
Location: Seattle, WA
GOVERNMENT RELATIONS
Senior Representative, Government Relations- Full Time
Location: Washington, DC
PHILANTHROPY
Senior Philanthropy Officer, Southwest Region- Full Time
Location: Denver or the front range of CO preferred. Other areas in the Southwest possibly considered. 
Internship/Volunteer Opportunities
The following internships are available at The Wilderness Society. Each opportunity is designed for undergraduate or graduate students in the summer, spring, and fall semesters; please see individual postings for semester-specific information and application deadlines. Unless otherwise noted, all internships are unpaid.
2019 Paid Summer Internship Opportunities
Equity & Inclusion Intern
Location: Washington, DC
---
Gloria Barron Wilderness Society Scholarship
Thank you for your interest. The 2019 application cycle is now open. 
Applicants for the Gloria Barron Wilderness Society Scholarship must:
Be enrolled in an accredited graduate institution in North America;
Have strong academic qualifications;
Have academic and/or career goals focused on making a significant positive difference in the long-term protection of wilderness in the United States. Graduate students in natural resources management, law or policy programs are strongly encouraged to apply.