Put your skills and talents to work conserving wild places.
As an organization, we aspire to be inclusive in the work that we do, and in the kind of organization we are. Internally this means working as a team that listens to different points of view, recognizes the contributions of every employee and empowers each employee to bring their whole selves to work every day. Externally this means ensuring that public lands are inclusive and welcoming, so that our shared wildlands can help people and nature to thrive.
We are committed to equity throughout our work, which we define as our commitment to realizing the promise of our public lands and ensuring that all can share in their universal benefits. To learn more about our commitment, please see Our Commitment to Diversity, Equity and Inclusion.
We are an equal opportunity employer and actively works to ensure fair treatment of our employees and constituents across culture, socioeconomic status, race, marital or family situation, gender, age, ethnicity, religious beliefs, physical ability, veteran status or sexual orientation. 
---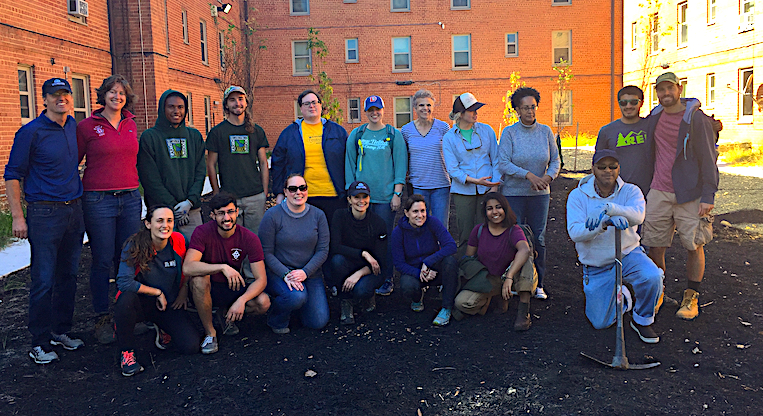 DC Staff Community Service Day
---
Some Key Benefits:
Emphasis on a work/life balance and some telework may be available.
Strong organization commitment to Diversity, Equity & Inclusion. 
Competitive Salary, Comprehensive Medical, Dental & Vision plans.
Medical insurance available for as little as $6.00/month for employee only coverage.  Dependent/Family coverage available at an additional cost.
Generous Paid Time Off plan (20 accrued vacation days, 2 personal days, 12 accrued sick days & 12 recognized holidays per year)
12 weeks paid parental leave
Bereavement Leave for family members as well as pets.
6% contribution on Pre-Tax Retirement Funds.
3 month paid sabbatical after 7 years of service.
Pre-tax transit benefits for metro and parking.
Free DC Capital BikeShare Membership.
Cell phone service reimbursement. 
Paid Community Outreach Days.
Expansive network of outdoor retailer discounts.
Bi-Annual All Staff Retreat in iconic outdoor landscape.
---
Employment Opportunities
Senior Manager, National Campaigns
Location: Any TWS office or Remote
Application Deadline: September 11th 
IT End User Support Specialist
Location: may be based in one of our regional offices with preference given to Boise, ID, Anchorage AK, Asheville, NC or in Washington, DC. 
Application Deadline: August 21st 
Community Partnerships Manager, Southern California Mountain Landscape
Location: Riverside, San Bernadino County
Application Deadline: Extended to September 5th 
---
Fall 2022 Internship Opportunities
To Apply: Please submit cover letter & resume through our online system by August 7th.  Please note the application deadline might be changed based on volume of applicants. 
Alaska Tribal and Rural Affairs Intern
Locations: Anchorage or village on the North Slope
---
Application cycle is now closed. 
Join the movement
to save our wildlands