Next step should be expansion to meet Tribes' vision
Interior Secretary Deb Haaland has reportedly recommended that President Biden restore protections for Bears Ears, Grand Staircase-Escalante and Northeast Canyons and Seamounts Marine national monuments, whose boundaries were unlawfully contracted by then-President Trump in 2017. 
If President Biden were to follow such recommendations, it would mark an encouraging step forward. Then, the next step should be expanding Bears Ears' monument protection to cover the full area originally proposed by the Bears Ears Inter-Tribal Coalition. 
The coalition is the alliance of five sovereign tribal nations (the Navajo Nation, Hopi Tribe, Ute Indian Tribe, Ute Mountain Ute Tribe, and Zuni Tribe) that first elevated the need to protect the area's thousands of archaeological and cultural sites. Their original proposal also called for protection of a greater share of the surrounding land that is integral to tribal culture, honoring "the Native presence that has blended into every cliff and corner."  
President Obama's 2016 protection of Bears Ears under the Antiquities Act represented a hard-fought win for the coalition. But it was still a compromise, falling short of what the Tribes envisioned. 
Speaking about Secretary Haaland's recommendations, Pat Gonzales-Rogers, executive director of the Bears Ears Inter-Tribal Coalition, told The Washington Post that restoring protections would be a good place to start on making those visions a reality. 
The map below illustrates both the Bears Ears Inter-Tribal Coalition's proposed monument boundaries and those contained in President Obama's eventual designation: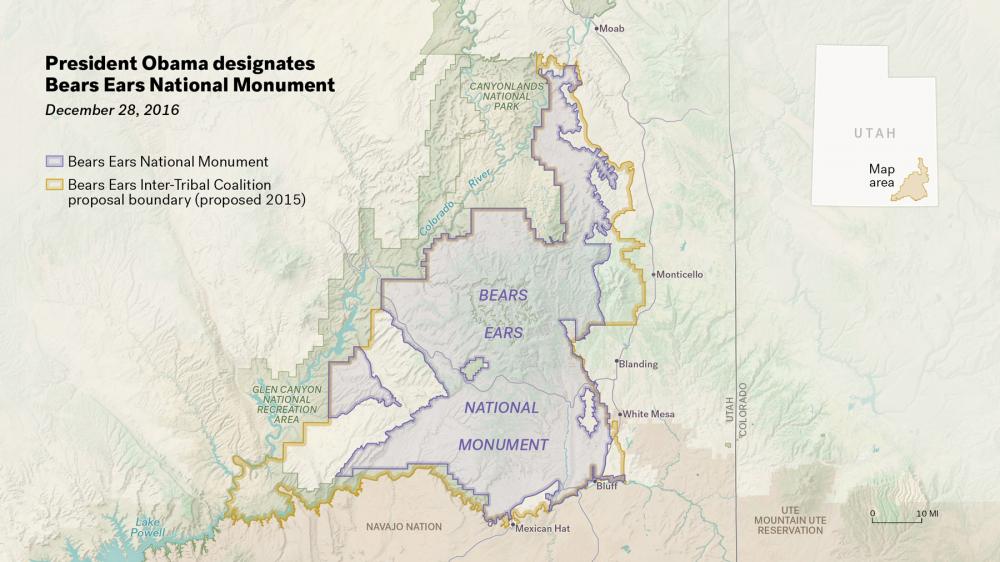 This map shows the sharply reduced version of Bears Ears left behind after Trump's unlawful rollbacks, compared to the same original coalition proposal: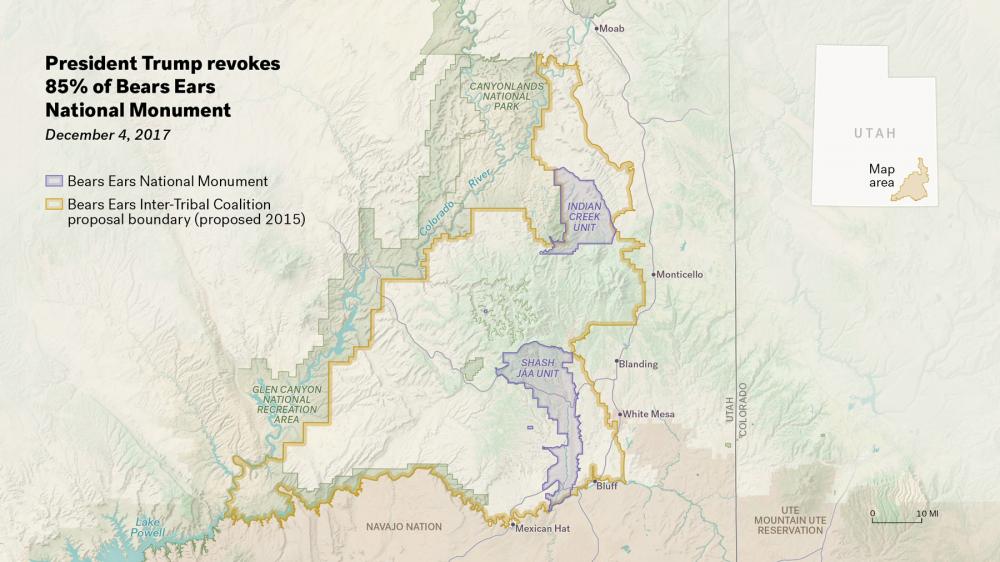 Stay tuned for more on this news and how you can help ensure Bears Ears gets the protection it needs.