Connecting with the outdoors and wild spaces in their own way
Conservation values are deeply ingrained in Latinx culture. At a young age, children are taught to repurpose butter containers to use for leftovers, and Danish cookies tins double as a place for sewing materials and old t-shirts turn into rags. Showers are short, lights are turned off and all food on a plate is eaten. These are common practices in Latinx households to reduce waste. 
It's not surprising that these same values translate into concern about the environment: a 2021 survey found that most Latinx people in the U.S. say the climate crisis impacts their communities, and they are willing to do something about it.  
Yet, Latinx communities, and other communities of color, are underrepresented in the outdoors. Though Latinx and Hispanic people are one of the fastest-growing populations in the U.S. at nearly 19 percent, they only make up about 11 percent of people who regularly do outdoor recreation (white people make up 72 percent). Reasons for this include limited access to nature in majority Latinx neighborhoods, lack of public transportation, expensive gear fees and feeling unsafe and unwelcome in the outdoors.  
We know there is a connection between experiences in nature and supporting environmental policies (not to mention improved health and happiness). The future of public lands, and our fight against climate change, depends on engaging and welcoming Latinx communities and other communities of color outdoors and within the conservation movement, which remains mostly white. 
We spoke with several people from Latinx communities about their connections to the outdoors, and why they believe it's important to have equitable access to nature. Check out their stories below.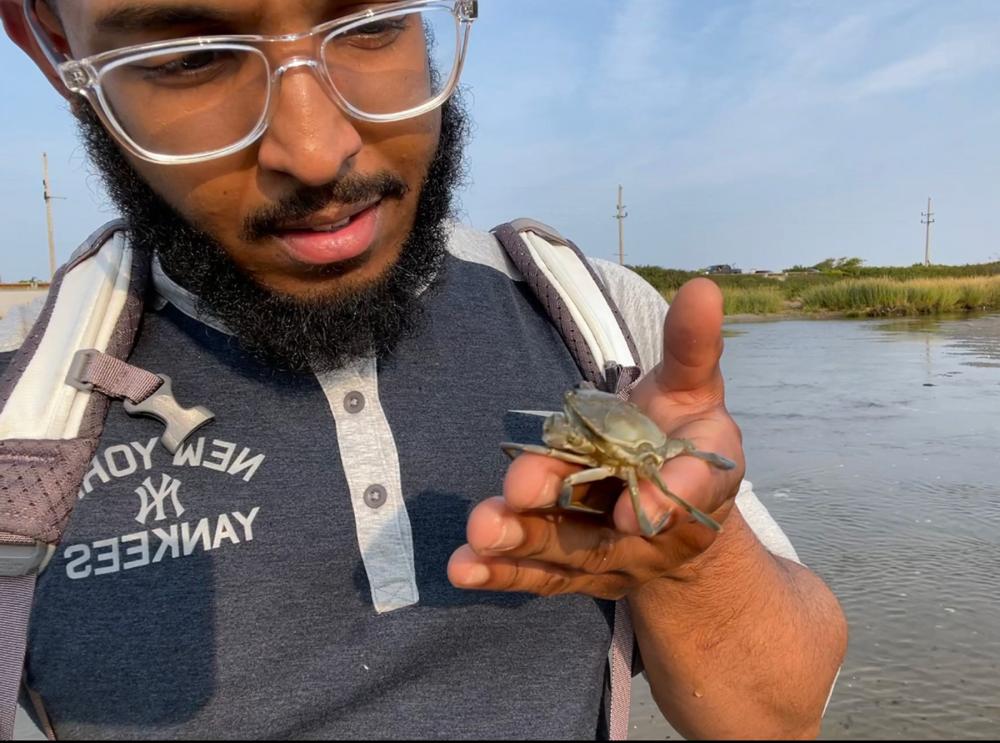 Christopher Cruz, New Jersey 
Christopher's (he/him) love for the outdoors and nature started when he was a young kid in the Dominican Republic. Back then, he loved exploring rivers and wooded areas. Now, Christopher loves hiking, immersing himself in nature and gathering materials to build micro-ecosystems like planted aquariums. He works as a pest control technician in New Jersey but aspires to get a master's degree in invertebrate zoology.   
"It helped me build my relationship with nature, and it opened my eyes to see all the incredible things nature has to offer. That's how I became a curious and passionate person."  
Christopher says the immensity and diversity of life outdoors has helped him gain a deeper understanding of what it means to be a part of this world. Having access to the outdoors has taught him about the impacts humans have on nature. If more people had access to these places, more people would understand why it's important to care for and protect the environment, he said. Christopher also believes cultural knowledge and unique experiences are vital to develop innovative solutions to protect the environment.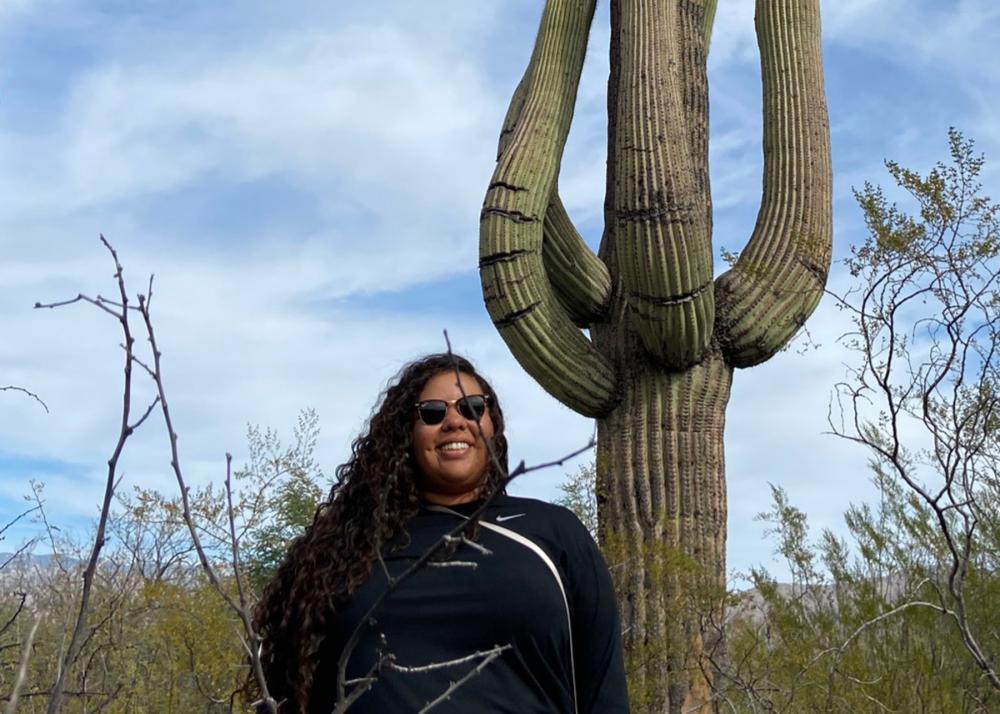 Rebecca Perez, Arizona
Rebecca (she/her) is Mexican-American and comes from a family of farmworkers, leading her to become passionate about environmental justice. The outdoors is a healing space for Rebecca, a place where she feels safe because she is usually with family and loved ones, and she wants others to feel the same way. She wants to provide safe, welcoming and meaningful experiences outdoors for young people. Rebecca works as a program coordinator for the youth outdoors and environmental education non-profit Ironwood Tree Experience—which is supported in part by The Wilderness Society—in Tucson, Arizona.  
"We travel in groups, that way we feel safer together; we take care of each other. We come prepared in case border patrol pulls us over, because that's the reality in southern Arizona. I want them to feel safe." 
For Rebecca, equitable access to the outdoors means a lot of things. It means building resilient communities, which is where people can socialize, spend time with each other and know that the community cares for them and vice versa. Resilient communities also mean better mental and physical health because people can meditate, fill up their lungs with fresh air and move their bodies in ways that make them feel good. Environmentally conscious communities will create positive changes for a more sustainable, restorative future.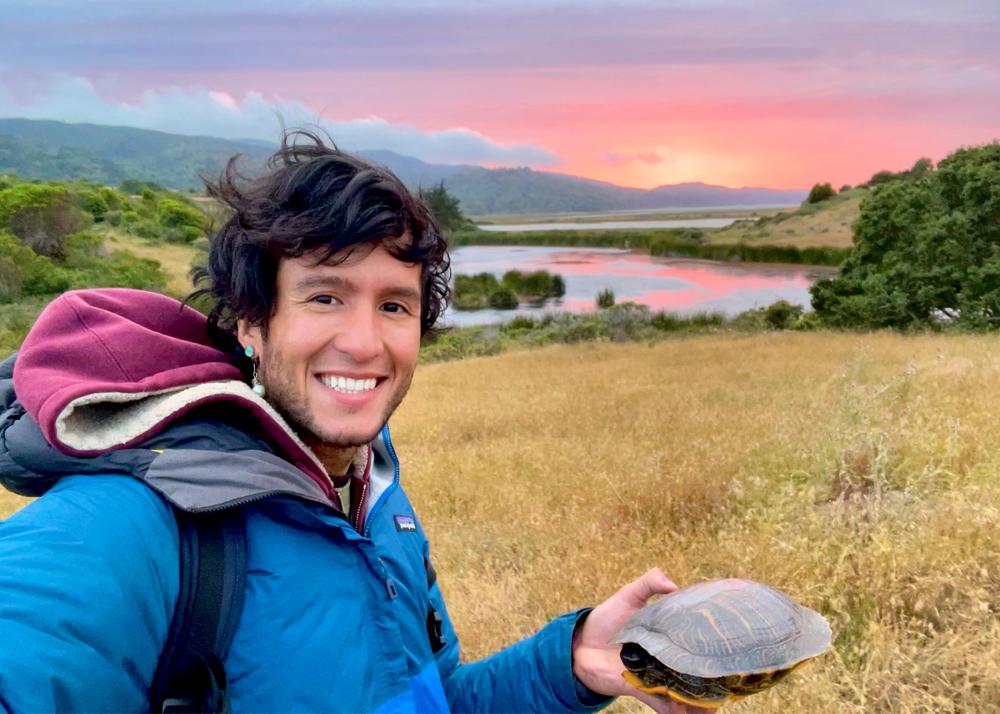 Andrés Patino, California
Andrés (they/them), who is originally from Colombia, has always been fascinated by the outdoors and is always trying to find places to go hiking, backpacking, running, camping and otherwise connect with nature and wildlife. A pivotal moment in Andrés' life was when they had to drop out of college for a few years. A friend asked Andrés if they wanted to take a three-month-long canoe trip down the Mississippi River. During their journey, Andrés saw conservation efforts to protect bald eagles, which inspired them to become a wildlife ecologist to help safeguard our delicate ecosystems and declining wildlife for future generations. Now Andrés works as a graduate teaching assistant at San Francisco State University and a biology assistant intern at Fort Point/Muir Woods in California.  
"I watched an American bald eagle swoop down and catch a fish right in front of me. That was the moment I decided I also wanted to work in conservation so that other people could experience beautiful moments like this."  
Andrés believes the outdoors is a place to experience and greatly enrich our lives. They believe equitable access to these spaces improves health, can lead to better child development through interactive play, provides physical and mental exercise opportunities and can lead to a reduction of community violence. Ensuring more people of color have access to the outdoors doesn't only allow people to feel welcomed in these spaces, but it allows them to find others who share similar interests or identities and builds resilient communities, they said. Protecting our natural environments can only be achieved by having everyone as a part of the conversation.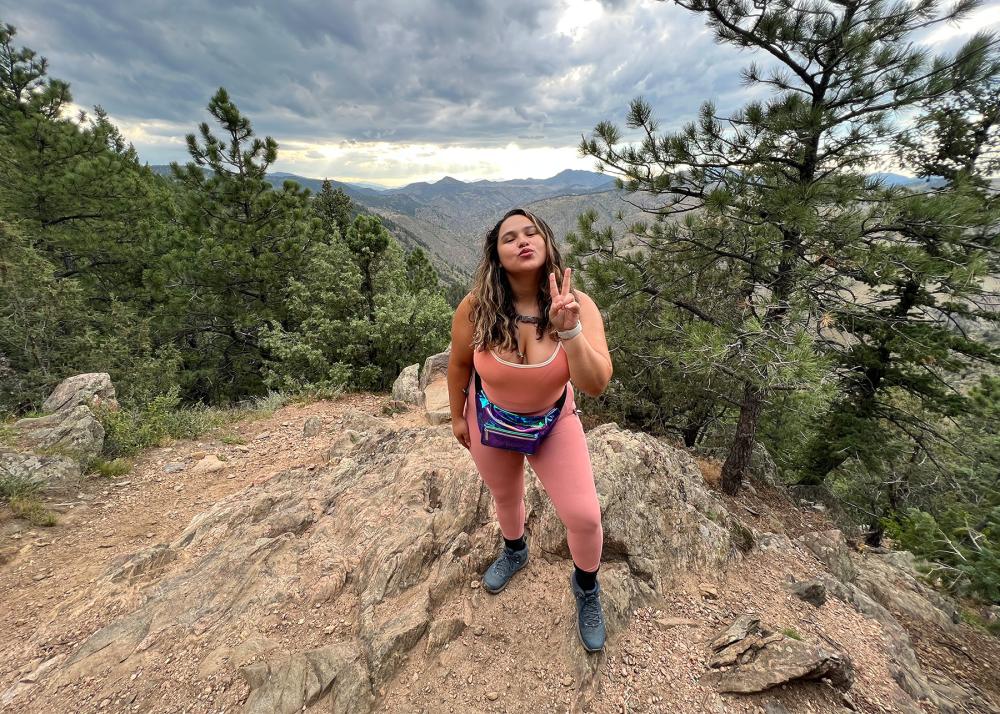 Jemmy Barrera, Colorado
Jemmy (she/her), who is Salvadorian-Guatemalan American, didn't grow up exposed to nature because she lived in a Florida suburb and her parents worked almost every day. Her closest connection with the natural world was beaches only accessible by car. She discovered and fell in love with the outdoors when she was in college, while exploring reserves and springs. She now seeks to spend as much time outdoors as possible, hiking, exploring, camping, kayaking and paddle-boarding. Jemmy works as a communications specialist at the Colorado Resilience Office and is finishing her master's in environmental policy and management.  
"I feel grounded and like I am with myself again. It's hard for me to practice mindfulness and being present when I have so much going on, but the outdoors is nothing but me and my surroundings." 
One issue Jemmy points out that isn't discussed very often: More people could enjoy the benefits of the outdoors if we start rethinking work-life balance. People don't always have the means and time to travel and spend time outdoors, especially families with people who work more than one job and live paycheck-to-paycheck. Access is about more than having safe, reliable transportation—it's also about finding time and feeling welcome. The only way we will be able to build a more sustainable future is by listening to people from different backgrounds and perspectives, especially Indigenous people.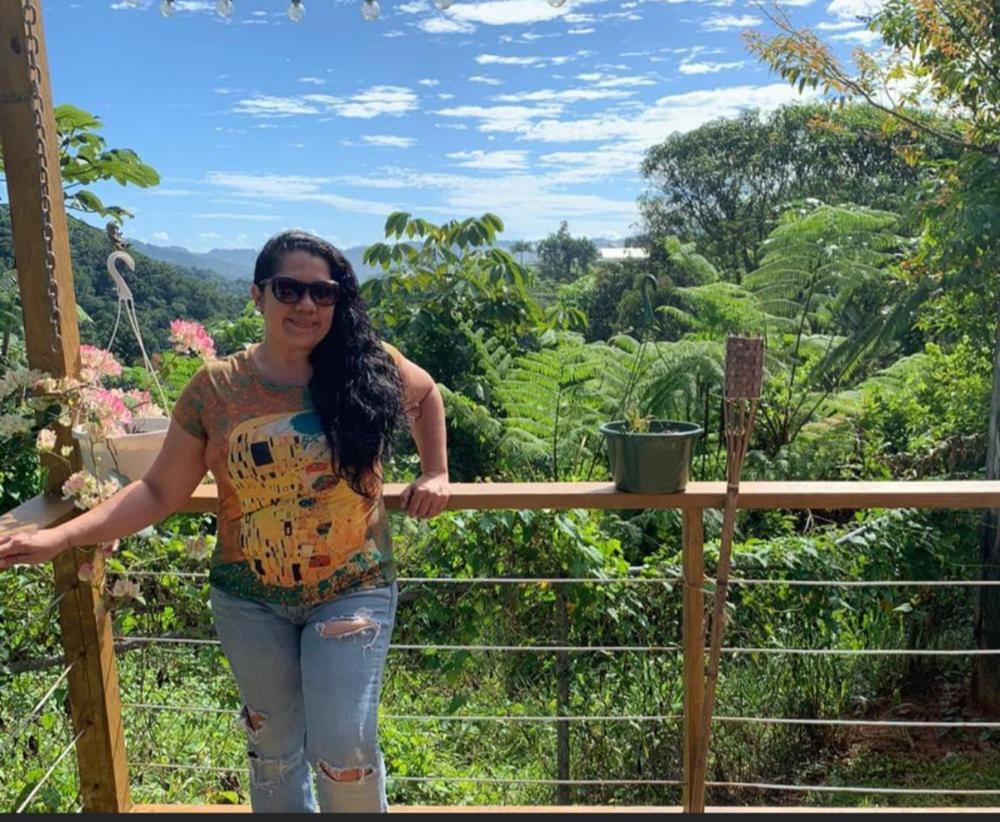 Sheylda Diaz Mendez, Puerto Rico
Sheylda's (she/her) love for the outdoors and her island, Puerto Rico, led her to have a long-lasting career in conservation and education (more than 17 years!). For her, gaining the knowledge and expertise to protect the environment, the beaches and the native species on her island is her way to give back to the community. She is also an avid bird-watcher and wants to educate people about birds and how to keep them safe. A big part of her teachings focuses on getting her students to stop thinking about nature as a resource for humans, but instead to start believing that people are part of nature. She is currently a professor at the University of Puerto Rico and the program manager for the Mosaics In Science Diversity Internship Program.  
"I want people to start enjoying nature for what it is and not just for the ways it can benefit us. If we are going outside, we need to do it with a conscience, knowing how we are hurting the environment and how we can do better." 
Sheylda loves her job in conservation, and wants to encourage others to get professionally involved, too, especially women and people of color. She works to help low-income students and people of color get meaningful, well-paid positions in conservation. Communities historically marginalized by the conservation movement need better access to the outdoors for enjoyment, but also for knowledge and opportunities to voice positive environmental change.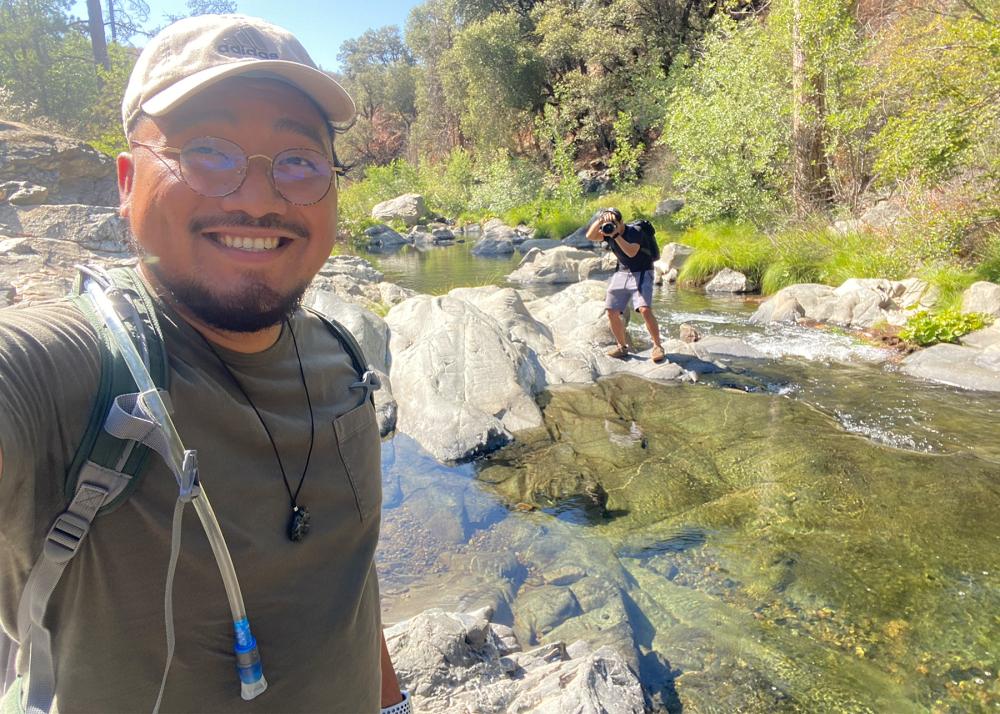 Yuyavan Robles, California
Yuyavan (he/him) fell in love with nature and the outdoors when he visited his parents' small village in Oaxaca, Mexico, when he was young. He has always felt a deep connection with the land and believes a lot of it comes from his name, which in Zapoteco means soil, mountain and life: Yu (tierra) Ya (montaña) van (vida). Growing up his dad inspired him to  try sports and live an active life. He played basketball and ran a lot, but now enjoys any kind of sport that is outdoors. When he is not working as a veterinarian assistant, he is outside hiking or snowboarding. Yuyavan loves anything that keeps his heart racing while looking at beautiful landscapes.  
"I was just an outdoor kid! I just wanted to go and explore anywhere I could. I love being in an environment where it feels like there are no barriers, and I can just be one with nature." 
Yuyavan wants to share his deep connection with the outdoors with others, even if that means encouraging people to find local parks and green spaces. It's necessary to expand educational outreach about public lands and green spaces, and he wants people to know that everyone connects to the outdoors in a different way, and that's okay.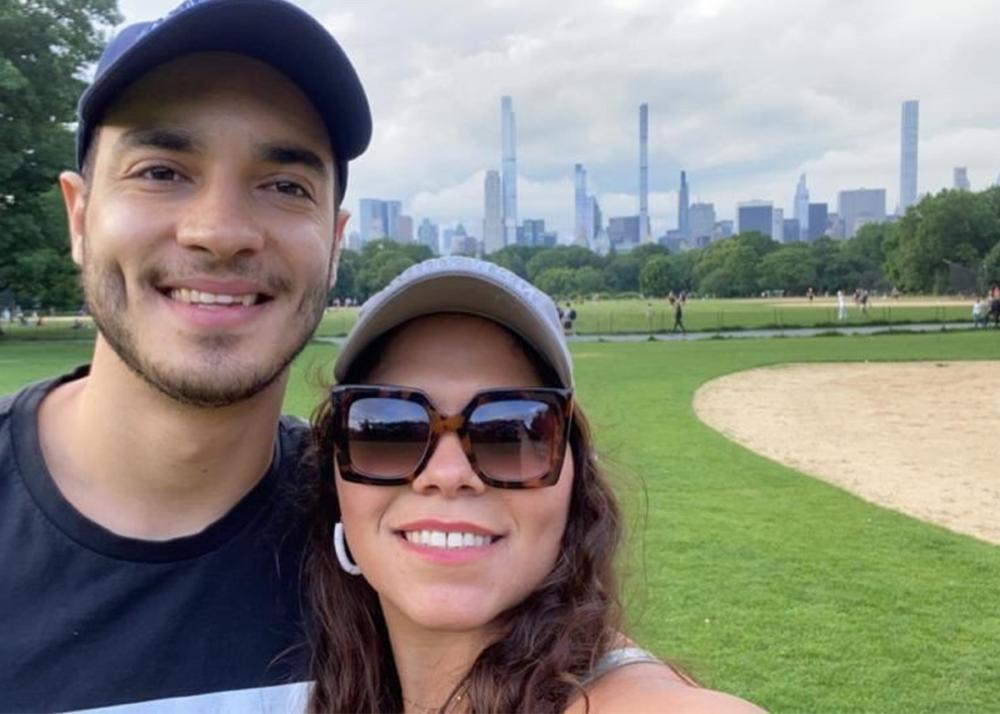 Lorraine Medeiros, Florida
Lorraine (she/her) is Brazilian-American and loves three things: her husband, her dog Rocky, and nature. Her favorite thing is to explore trails, springs, parks and beaches. Visiting parks (often accompanied by Rocky) also allows her to meet new people, which she says keeps her engaged and active. Sometimes she enjoys going on nature trails on her own because she finds peace, freedom and a way to connect with herself. Her family is her biggest influence when it comes to enjoying the outdoors. 
"My parents love beach walks, my nephews love fishing, my husband loves playing outdoors. Being outdoors also helps me stay connected with my roots, since Brazil is known for outdoor activities and nature." 
Family time is incredibly important, and the outdoors provide beautiful spaces for Lorraine to gather with her loved ones and have a good time while making everlasting memories. That is one of the reasons she believes equitable access to these spaces is vital, so people can have these experiences with their loved ones while feeling safe and welcome. She also believes access to nature is crucial for personal growth, mental and physical health and community-building.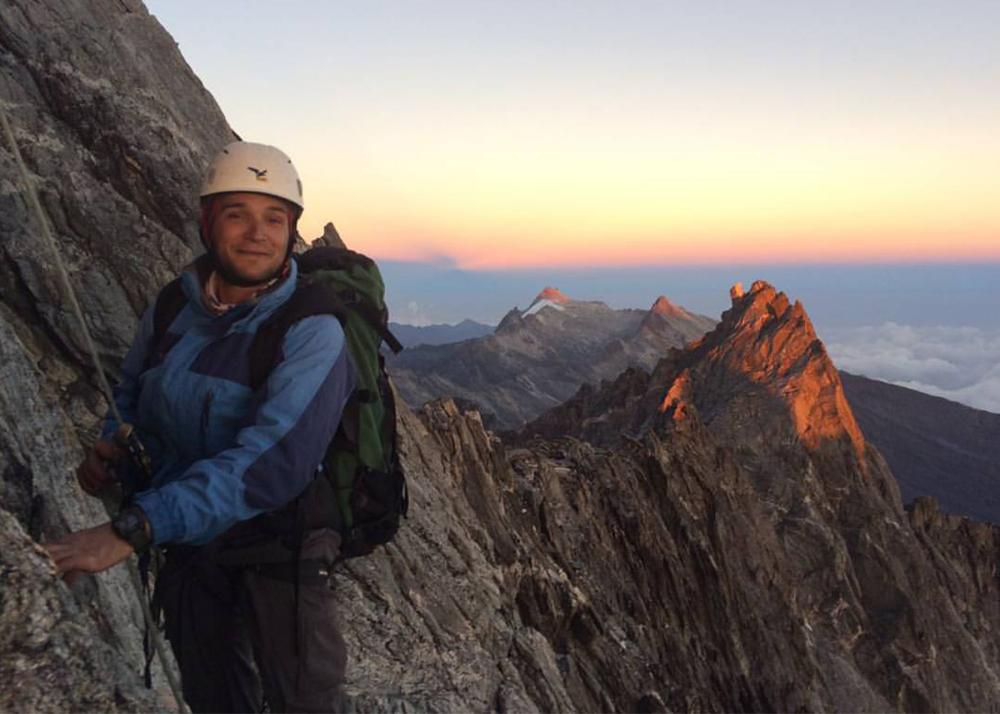 Andres Mora, Texas
Andres (he/him) started loving nature at a very young age, which led him on a path to enjoying outdoor "extreme" sports and fighting against climate change. Back in Merida, a city in the Venezuelan Andes, he was a mountain guide taking people up to some of the tallest peaks around; worked at an eco-tourism agency; studied biology; and did all sorts of adventurous sports. 
"I am just crazy about nature. It is a way for me of 'cultivar el espiritu' [cultivate the spirit]. I also loved my home, that's why I studied biology focusing on species native to Venezuela and Merida." 
When Andres moved to the U.S. a few years ago, he went first to New York City, and it was a big shock. Coming from a small town surrounded by mountains and nature, Andres felt a little out of place. He has been living in Dallas, Texas, for about a year and has come to find a sense of place within the community of rock climbers and hikers. He is a middle school science teacher and a rock-climbing and mountaineering instructor outside of school. He started taking his middle school students on monthly trips to parks. He believes if young people can have the opportunity to get outside from a very young age, they will grow up caring for it and becoming stewards of the land, just like he did.