Over 400,000 acres would be protected in San Juan, Uncompahgre and White River national forests
Three famed Colorado mountains reaching at least 14,000 feet in elevation (referred to "fourteeners") as well as wildlife-rich evergreen forests and a historic Army camp would be among the places protected in in central and southwestern Colorado under newly offered legislation.
Introduced in the Senate and House by Sen. Michael Bennet and Rep. Joe Neguse, respectively, the Colorado Outdoor Recreation & Economy Act, or CORE Act, would protect parts of the Continental Divide, Thompson Divide and San Juan Mountains landscapes.
"This legislation would protect some of the best that Colorado's public lands have to offer" - Jim Ramey, Colorado state director for The Wilderness Society
"This legislation would protect some of the best that Colorado's public lands have to offer, including pristine watersheds and key wildlife habitat along the Continental Divide, three popular fourteeners, and the rugged mountains and ranching heritage of the Thompson Divide," said Jim Ramey, Colorado state director for The Wilderness Society, in a statement.
If there's one thing that unites Colorado, it's an abiding love for the outdoors. About 9 in 10 Coloradans regularly participate in outdoor recreation, helping to drive a slice of the economy that supported a half-million jobs and $62 billion to Colorado's economy in 2017. The bill safeguards a number of cherished spots for skiing, climbing and other activities.
Additionally, the Colorado Outdoor Recreation & Economy Act proposes the protection of about 73,000 acres of new wilderness across the state; designations to protect habitat and migration corridors for bighorn sheep, moose, lynx, black bears and elk; and the first ever "national historic landscape" at Camp Hale, most of which lies in the White River National Forest.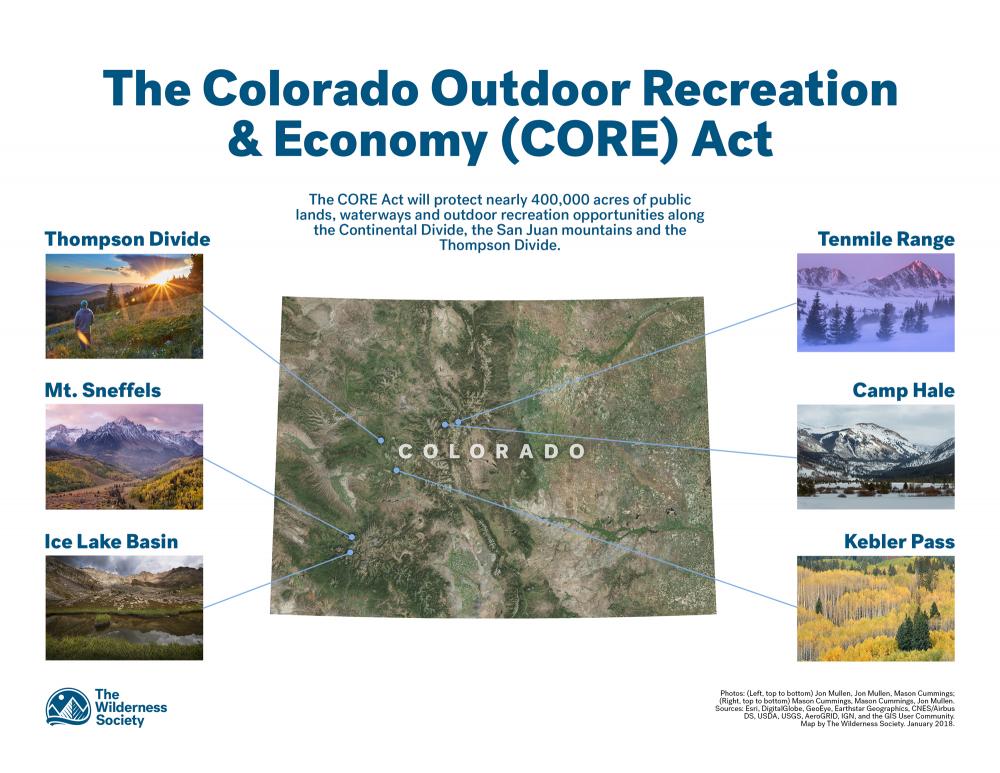 San Juan Mountains: Vital watershed and outdoor recreation preserved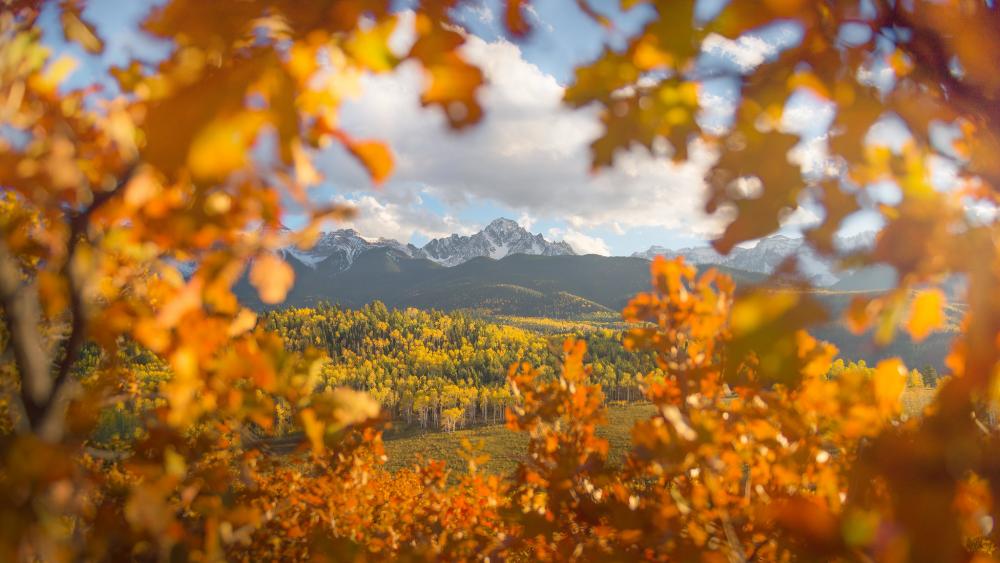 Visitors to Southwest Colorado likely arrive expecting snowy mountain peaks and thick, spruce-fir groves under clear skies, world-class hiking, and clear air and water. The Colorado Outdoor Recreation & Economy Act would help preserve these quintessential sights and values in the San Juan Mountains, serving a wide range of local interests.
The bill would protect thousands of acres of public land as wilderness or under other protected status in San Miguel, Ouray, and San Juan counties. It would also protect areas that are popular for heli-skiing and mountain biking, as well as critical wildlife habitat, watersheds, and cultural resources.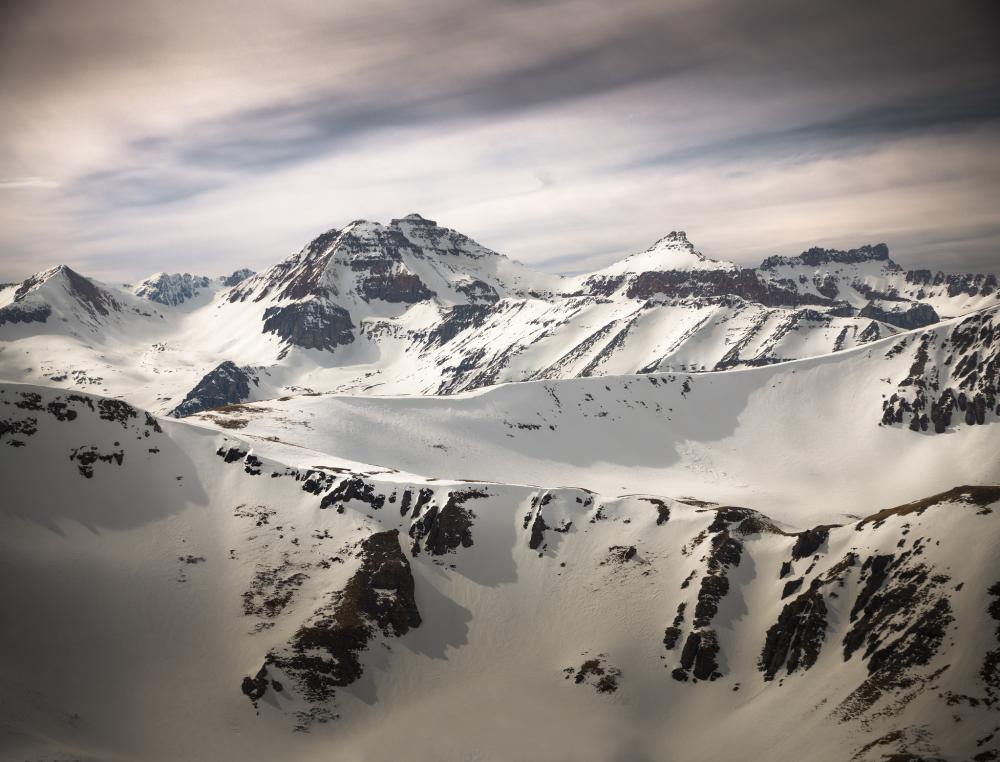 The legislation would expand the existing Mt. Sneffels and Lizard Head wilderness areas; establish the McKenna Peak Wilderness in western San Miguel County; create the Sheep Mountain Special Management Area along the alpine ridge between San Miguel and San Juan Counties and the Liberty Bell East Special Management Area near the Town of Telluride; and protect Naturita Canyon near Norwood from mining and oil and gas development.
The San Juan Mountains region is renowned for camping, backpacking and big-game hunting alike and harbors a vital watershed providing clean water to the surrounding communities. It's no wonder the new proposal is backed by everyone from ranchers to county commissioners to the mayors of nearby towns, a major show of grassroots support at a time when many public lands are acutely at risk.
Continental Divide: Wildlife habitat and historic Camp Hale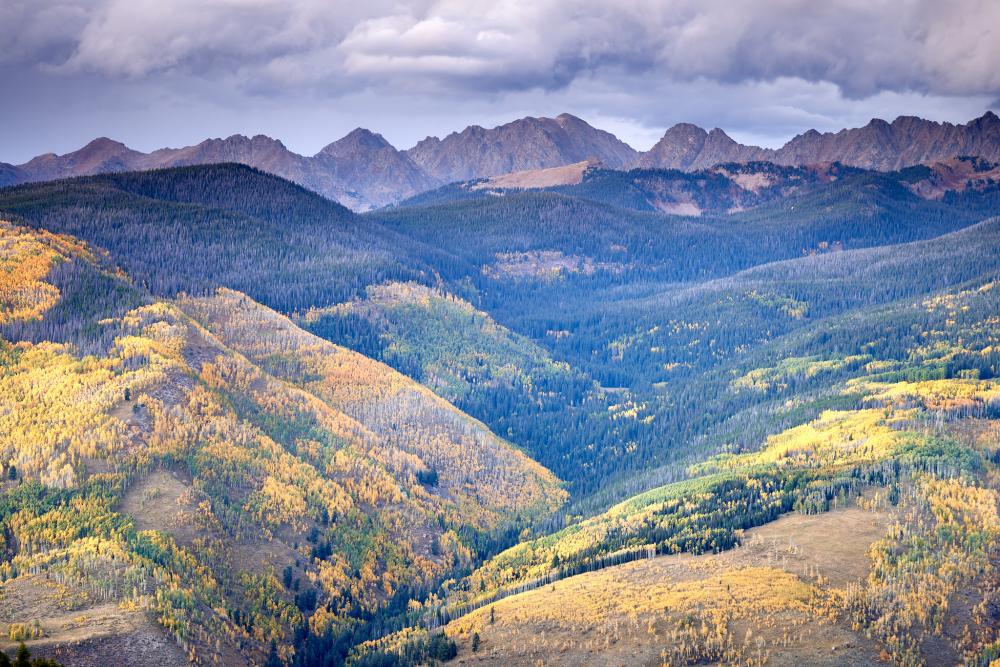 The sensory delights of the Continental Divide are varied and bracing--from dramatic mountain peaks and the snowmelt they channel to rushing creeks in the valleys below to regal, dark-jacketed spruce-fir stands harboring wild elk, lynx and peregrine falcons.
The Colorado Outdoor Recreation & Economy Act would protect some of the Continental Divide's most stunning landscapes from damaging development, new road building and other threats in a region that has lately seen explosive population growth.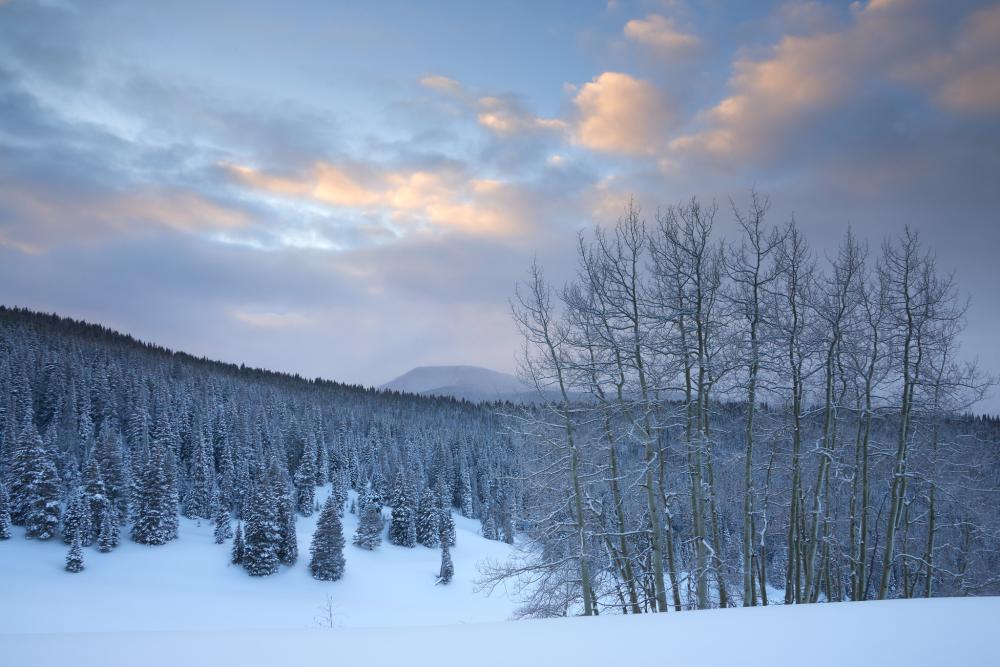 The bill includes new federal wilderness areas in the Williams Fork Mountains, Tenmile Range, and Hoosier Ridge, and expanded protections for the existing Holy Cross, Eagles Nest and Ptarmigan Peak wilderness areas.
It would also establish two wildlife conservation areas totaling nearly 12,000 acres near Loveland Pass and in the Williams Fork Mountains, protecting habitat in a section of the central Rocky Mountains that contains key migration corridors for wildlife moving from Canada to Mexico. The landscape is home to bighorn sheep, moose, lynx, black bears and elk.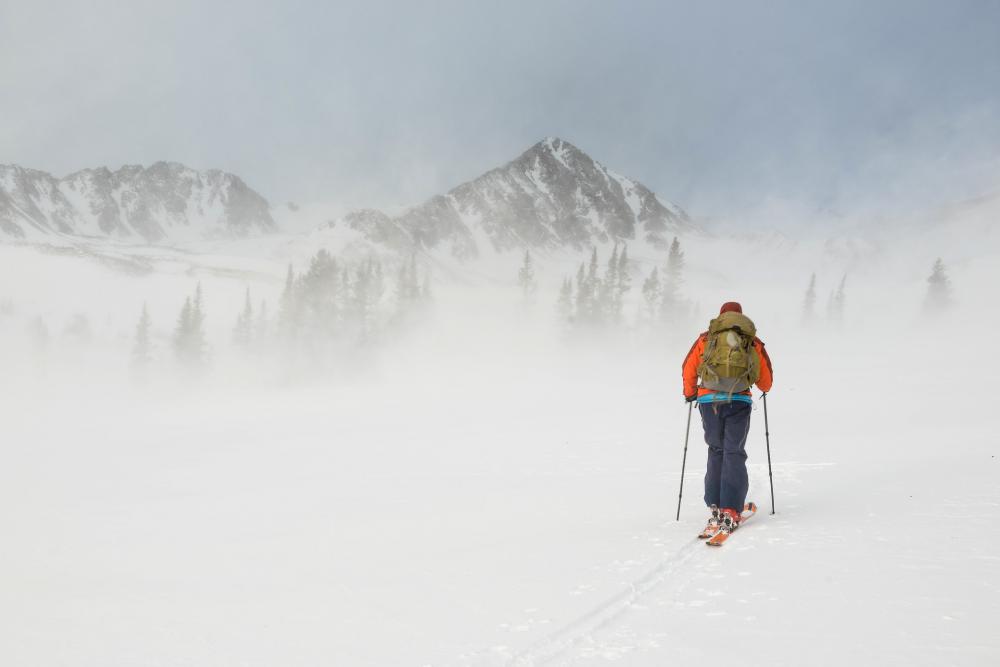 Additionally, the Colorado Outdoor Recreation & Economy Act would preserve a range of outdoor recreation playgrounds. This includes part of the Continental Divide National Scenic Trail, a product of a decades-old campaign that has been called one of the largest conservation efforts in U.S. history and still draws hikers and horseback riders from around the country.
Eagle and Summit counties, which contain the tracts covered in the bill, are skiing hotbeds, and backcountry skiing as well as snowshoeing, mountain biking and other recreational activities would be highlighted in a special management area along the Tenmile Range west of Breckenridge.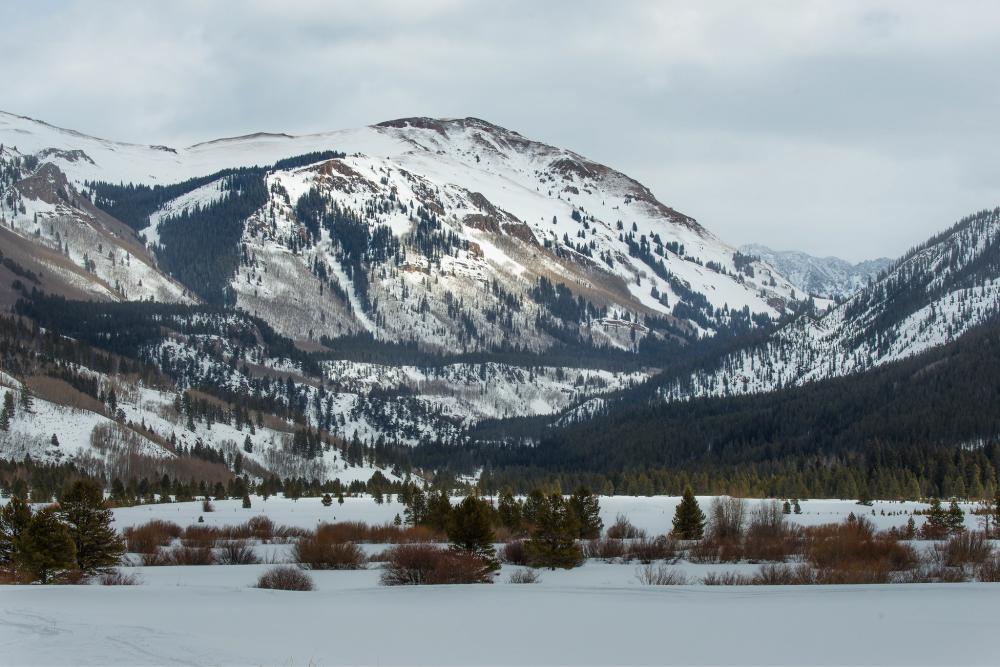 The area is home to outdoor recreation history, too. Activated in 1943, the U.S. Army's 10th Mountain Division made a name for itself fighting through the rugged contours of the North Apennine mountain range--just the sort of terrain that was their specialty. Beginning years before they helped bring German forces to their knees in Italy, soldiers in that light infantry division cut their teeth at Camp Hale and the surrounding landscape, most of which lies in Colorado's White River National Forest. There, troops learned to ski, climb and snowshoe, at one point filling a 1,000-building complex in a grueling training environment some called "Camp Hell."
Under the bill, Camp Hale would be designated America's first ever national historic landscape, a special hybrid classification that combines the mission of educating visitors with that of preserving terrain for outdoor recreation on roughly 30,000 acres surrounding the camp.
Colorado veterans have advocated for Camp Hale's proposed new status, but beyond the site's significance in military history, it has been called the birthplace of Colorado's outdoor recreation industry. There may be no better salute to that legacy than its inclusion in a proposal that preserves such a diversity of well-loved wildlands.
Thompson Divide: Paradise for hunters and anglers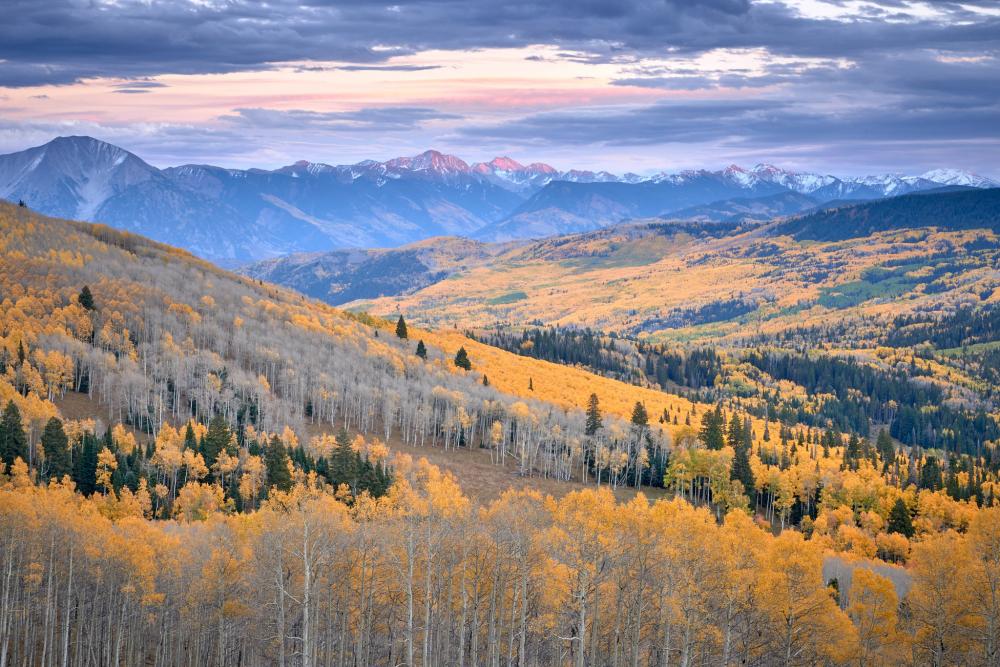 The Thompson Divide area of the White River National Forest is one of Colorado's crown jewels, boasting nearly 220,000 acres of mountain peaks, clear trout streams and aspen groves. Known for its abundant wildlife habitat and wide range of outdoor recreation activities, the area was once described by President Theodore Roosevelt as "a great, wild country… where the mountains crowded together in chain, peak, and tableland; all of the higher ones wrapped in an unrent shroud of snow." 
But for many years, lands in the Thompson Divide have been threatened by oil and gas leasing. The Colorado Outdoor Recreation & Economy Act recognizes that the area is truly "Too Wild to Drill" and would withdraw most of the public lands in the Thompson Divide area from Carbondale to Glenwood Springs, and south into Gunnison County along Kebler Pass, from future energy lease sales and ensure that wildlife and opportunities for hunting, fishing and outdoor recreation are protected for future generations.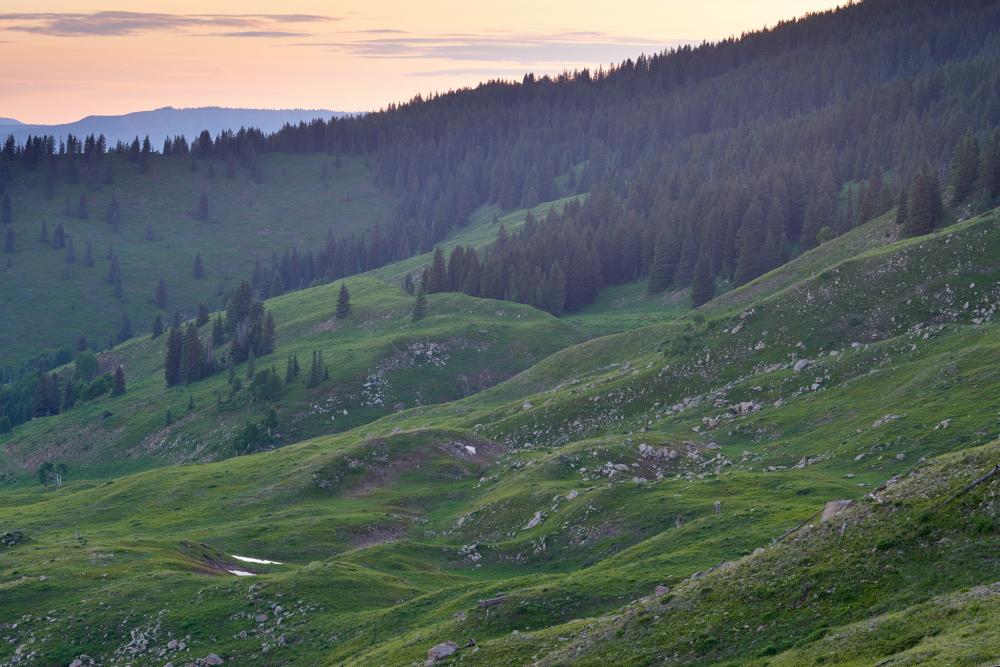 Elk, black bear, bighorn sheep and Canadian Lynx can be found in the Thompson Divide, and this abundance of wildlife is a big reason the area is such a draw for sportsmen. It contains some of nation's most sought-after hunting grounds, and anglers seek out cutthroat trout in the forks of Thompson Creek.
The Thompson Divide comprises large tracts of roadless land in the White River National Forest west of Aspen. It is the backbone of the local ranching economy, the most frequented national forest for outdoor recreation anywhere in the country. Nearby communities benefit immensely from the economic opportunities that recreation provides. The Thompson Divide at its core is quintessential Colorado backcountry—where people and wildlife thrive. The Colorado Outdoor Recreation & Economy Act would help to protect all of this for future generations.