Public transit plays a vital role in the overall health of communities
One hundred years ago, the public transportation system in the United States was envied by much of the world. Many cities had robust electric tram lines, while steam locomotives and boats transported goods and people around the country. Today, however, effective transit systems are hard to find outside of major cities, and even urban areas struggle to provide reliable, connected services. 
Why is that? Many would point to the impact of suburban sprawl and the fact that so much housing was built during and after the 1950s when automobile travel gained dominance. But that is only part of the picture. 
"If you looked at the United States, Canada, France, the UK, Germany, and Australia, in the 1950s, they were all on the same trajectory — they were all racing toward automobile dependence," says David King, a professor of urban planning at Columbia University. "But then in the 1960s, you start to see a divergence." 
While city planners across Europe began working to preserve existing transit systems and expand them into developing suburbs, the United States did not take the same approach. In fact, some cities chose to destroy existing transit systems—ripping out streetcar lines and building highways to speed up commutes from the suburbs. 
With rare exceptions, the overall trend for transit providers in the U.S. has been to continually cut basic local service in a vain effort to improve finances—with public transportation often sidelined as an expendable subsidy to low-income communities, rather than a vital part of healthy public life. Against a backdrop of service cuts and cost increases, the tendency has been a drop in both ridership and revenues.
What's missing here is the recognition of the vital role that public transit plays in the overall health of communities. A robust transit system can be a major asset to cities of any size, especially in areas grappling with serious air pollution problems. Along with better air quality, the benefits of mass transit are numerous and wide-ranging:
Benefits of mass transit
Community health & wellness

Mass transit produces less pollution than cars per passenger mile, keeping the air cleaner.

Fighting climate change

Public transit can help to lower greenhouse gas emissions by reducing private car use and by using environmentally-friendly and energy-efficient technology.

Public safety

Buses are safer than individual vehicles and bus-related accidents have 1/20th the passenger fatality rates of automobile travel. Moreover, areas with high public transit mobility tend to have better overall security and reduced crime rates. 

Physical health

Compared to drivers, those who use public transportation get over three times the amount of physical activity per day by walking between stops and destinations. 

Improved access to education and employment

Public transportation widens the scope of reachable destinations for education and employment. 

Economic opportunity

Every dollar invested in public transportation generates four dollars in economic returns, through job creation, business sales and increased home values. Commuters are more productive on public transit as well, because of the free time to read, write, relax and/or catch up on work.

Access to social, cultural and recreational activities

Availability of mass transit allows individuals to participate in events they otherwise couldn't access and promotes community cohesion through positive interactions between neighbors. This is particularly true for those who cannot afford, or are physically unable, to drive, such as low-income seniors and people with disabilities.

Boost to personal finances

The average household can save nearly US$10,000 a year by taking public transportation and living with one less car.
Younger generations already favor transit-based mobility over life in transit dead zones. During the first ten years of the new millennium, transit ridership increased 40 percent among 16-to 34-year-olds and in the past five years, 77 percent of transit funding ballot initiatives were approved by voters across the country.  
America's sparse transit system, hit hard by the COVID-19 pandemic, has experienced even more budget cuts, the rationale being that so many people were now working from home. That left essential service workers, who need to show up at their worksites, with even fewer transit options. In Atlanta, 62 out of 110 bus routes were eliminated last spring with no plans for restoration. The Chicago Transit Authority is facing a 20 percent operating budget deficit, and major service cuts have been reported in Denver, San Francisco, the greater Washington DC area, Boston, Philadelphia, Minneapolis, Los Angeles and New York, where the Metropolitan Transportation Authority has cut more than 9,000 positions, with a projected loss of 450,000 jobs regionwide.
As those who can work remotely havestayed home, transit revenue has continued to plummet. Major service cuts have left many people stranded and unable to get to work, see the doctor, get food or meet other basic needs. The toll is especially high in Black and Brown communities that rely most heavily on fast, reliable and frequent buses and trains. Nationally, people of color represent 60 percent of riders. While ridership dropped in higher-income neighborhoods, many transit-dependent working-class riders were especially hurt by these cuts. Fewer mass transit options coupled with job losses within public transit systems have hurt low-income communities the most, making it even harder for essential workers to get to their jobs in a timely and safe manner. Transit officials need to find ways to provide reliable and COVID-safe transportation options and look to expand services in the future.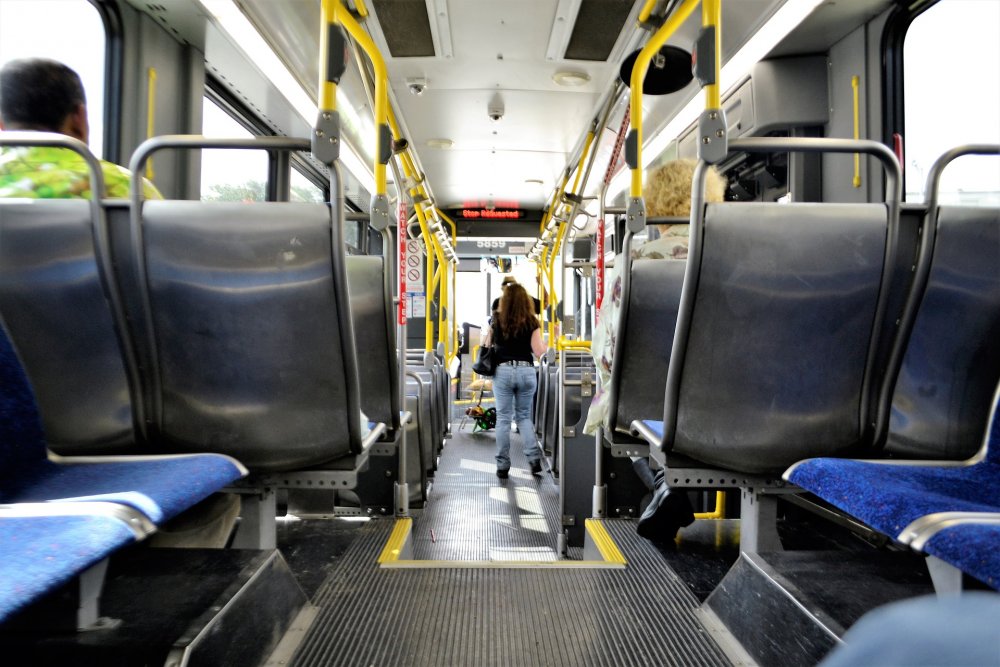 The federal government and cities across the country can start by recognizing that equitable access to a reliable transit system is a basic right, with the potential to deliver numerous health, safety, environmental and economic benefits. That is why the Wilderness Society supports Transit Equity Day (TED), a national initiative launched by the Amalgamated Transit Union several years ago. Celebrated on February 4, TED honors the birthday of civil rights icon Rosa Parks and the social justice role she played by refusing to give up her seat on a public bus. 
Public transit is not only a way to efficiently take us to work, it's also a way to deliver equitable access to other vital community resources. Proposed legislation like the Transit to Trails Act provides local governments and transportation agencies grants to create connections between existing bus and transit lines and parks, trailheads and other nearby greenspaces.
Visit the links below to read more about efforts to connect communities to nature and the outdoors in Albuquerque and Seattle. And check out The Transit Center's policy recommendations in their Transit Justice Principles document. 
We are at a crossroads of great challenge and opportunity in the United States. Now is the time to take bold action to realize the promise of transit equity to help transform the way we live and work and to invest in building a healthier society.