Indigenous communities have long asked to protect cultural site
Great news! President Biden has announced plans to prevent new oil and gas leasing and development on public lands within 10 miles of Chaco Culture National Historical Park in New Mexico. The withdrawal, which will last for 20 years, is a direct response to Indigenous communities' plea to protect the sacred landscape.
One thousand years ago, Ancestral Puebloan people would gather at the site to take part in rituals and meetings. Today, the surprisingly intact remains of roads and structures offer a glimpse into this ancient world. More than that, they are a direct connection between modern-day Pueblo, Hopi and Navajo people and their culture and ancestors.
In spite of Chaco Canyon's significance and recognition as a UNESCO World Heritage site, in the last century, the park has been surrounded by oil and gas development. Oil rigs, heavy machinery and other structures have slowly but steadily advanced towards the park's borders. The resulting air, noise and visual pollution threaten the historical site and compromise the health and well-being of nearby Tribal communities.
For years, Tribal communities have called for bold action—and the Biden administration has finally delivered.
While not permanent, the 20-year leasing ban in the 10-mile area encircling the Chaco Culture National Historical Park goes a long way to recognize and safeguard Indigenous rights. The move to ban fossil fuel development around the Native American site is also an important step to confront the climate crisis that disproportionately impacts these communities.
The announcement was not the only good news coming out of the White House Tribal Nations Summit on Tuesday, November 14.
The Biden administration is also instating a framework through which federal agencies can protect other Tribal sacred sites. The agencies will consider these sites early in their decision-making process, hold consultations with Tribal Nations and incorporate Indigenous knowledge when assessing potential impacts.
Separately, the White House recognized the traditional Indigenous ecological practice as an important part of the U.S.' body of scientific and technological know-how. In recent years, scientists have increasingly acknowledged the importance of "Traditional Ecological Knowledge" for understanding the natural world. 
Next step: permanent protection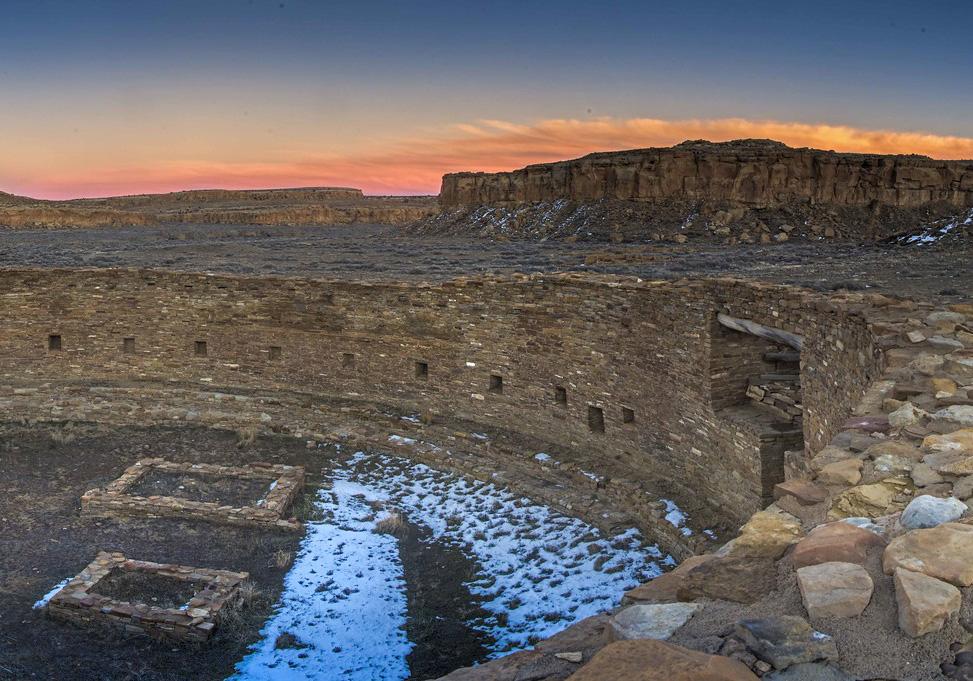 The 20-year ban will move forward via a formal comment period in which the public will be able to show their support. Before becoming official, the proposal will also be submitted for environmental analysis and Tribal consultation. 
After the moratorium is officially in place, the work will continue. Congress has the power to permanently protect the Greater Chaco Region from oil and gas development. Legislators should move swiftly to protect this land for future generations and ensure the interests of Tribes and local communities are put ahead of the oil and gas industry.