Drilling, fracking threaten famed archaeological site

Imagine walking around Chaco Culture National Historical Park, a UNESCO World Heritage site in New Mexico known for its archeological treasures. As you wander the maze of Ancestral Puebloan ruins and admire the magnificent desert view, you're suddenly taken aback by a structure in the horizon that doesn't quite fit into the picture— a big oil pump jack.
As fossil fuel extraction increases in the Greater Chaco region, this scenario could become a reality. In recent years, the federal government has made relentless attempts to lease the land immediately bordering the Chaco National Park for drilling and fracking. The lease sales never moved forward due to public opposition, but there's been a constant fear that it could happen at any moment.
Recently, supporters of the national park breathed a (small) sigh of relief. The U.S. House of Representatives passed a moratorium on all oil and gas leasing on federal land within a 10-mile perimeter of the park. The measure was proposed by Assistant Speaker Ben Ray Luján (D-NM) and received the support of Interior Secretary David Bernhardt.
The announcement was well received by the Navajo Nation, All Pueblo Council of Governors, and the thousands of people who have rallied to limit destructive fracking in Greater Chaco. But the protection is only planned to last one year.
Don't get us wrong – the move to temporarily halt drilling and fracking on this land is good news. It will safeguard the beautiful landscape of Chaco Canyon from unwanted air, visual, and noise pollution. And it will protect an area just outside of the park's official boundaries that also has several archeological sites.
But we're not popping the Champagne corks quite yet.
We need a much more serious commitment from the federal government to truly protect the Greater Chaco region. That includes putting a permanent stop to drilling and mining near the historic park and making a long-term pledge to preserve this piece of American history and wilderness.
Here are three reasons why we need to keep oil and gas drilling far away from Chaco National Park:
1. Chaco Canyon is sacred land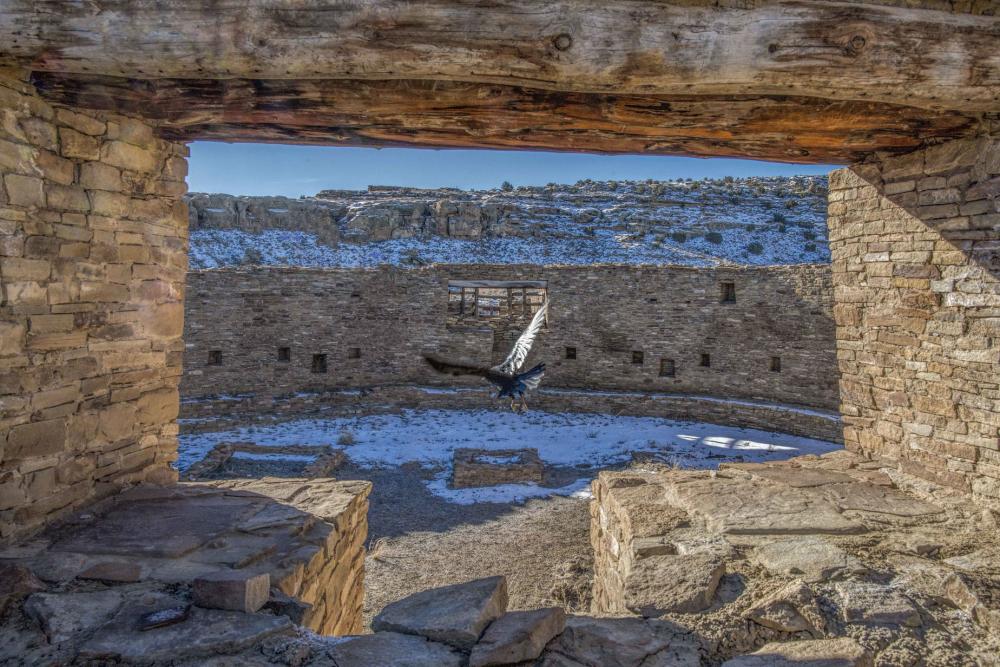 One thousand years ago, Chaco Canyon was a major center for Ancestral Puebloan culture. Historians believe that people would come from far away to take part in religious rituals and political meetings. Today, the ruins of large-scale ceremonial structures – known as kivas – offer a glimpse into this ancient world.
For modern-day Pueblo, Hopi and Navajo people, Chaco Canyon is much more than a historical site. It's a direct connection with their ancestors. In a recent interview with the AP, Acoma Pueblo Governor Brian Vallo recalled listening to stories about the area as a child:
"To me, it was the center of where the intelligence of our ancestors evolved," he said.
Visual, noise and air pollution from nearby drilling and fracking operations would ruin the spiritual experience of visitors who continue to come from far away to see the magical canyon.
2. The park is a top stargazing site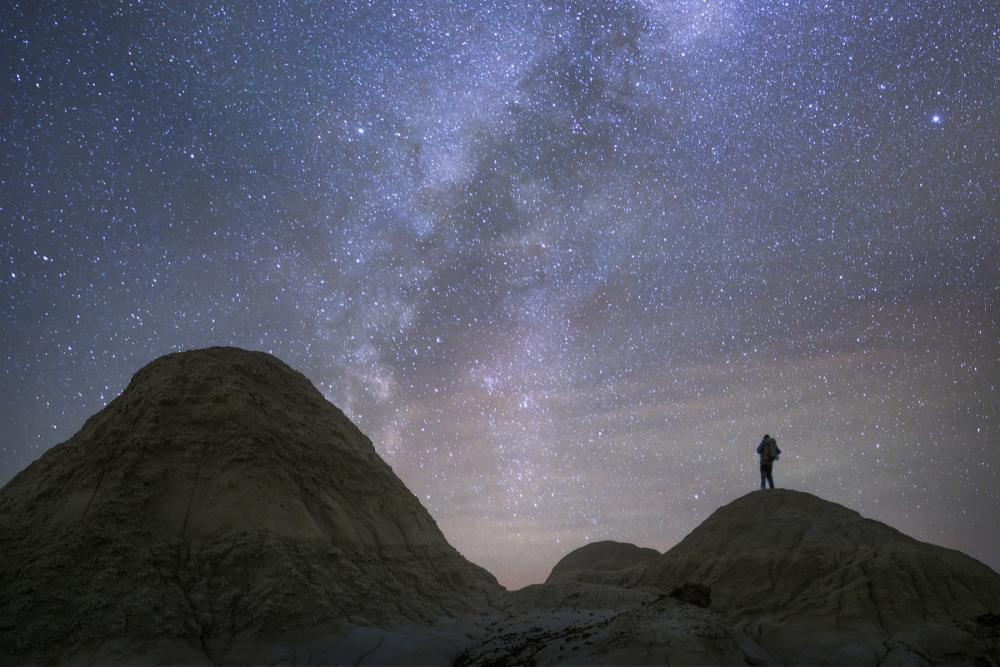 At night, Chaco National Park throws a whole other spectacle. Stars, planets and entire constellations are clearly visible in the sky – the same that Pueblo peoples viewed one thousand years ago. The park is considered one of the best places in the world to stargaze. So much that in 2013 it earned an "International Dark Sky Park" certification for its exceptional nights.
Part of the appeal is its remote location in the middle of the desert and away from urban lights. To make it even darker and enhance the stargazing experience, the park's nighttime lighting has been dimmed in recent years. But beaming lights from neighboring oil and gas facilities, transportation and activities could easily ruin the show.
3. Local communities have had enough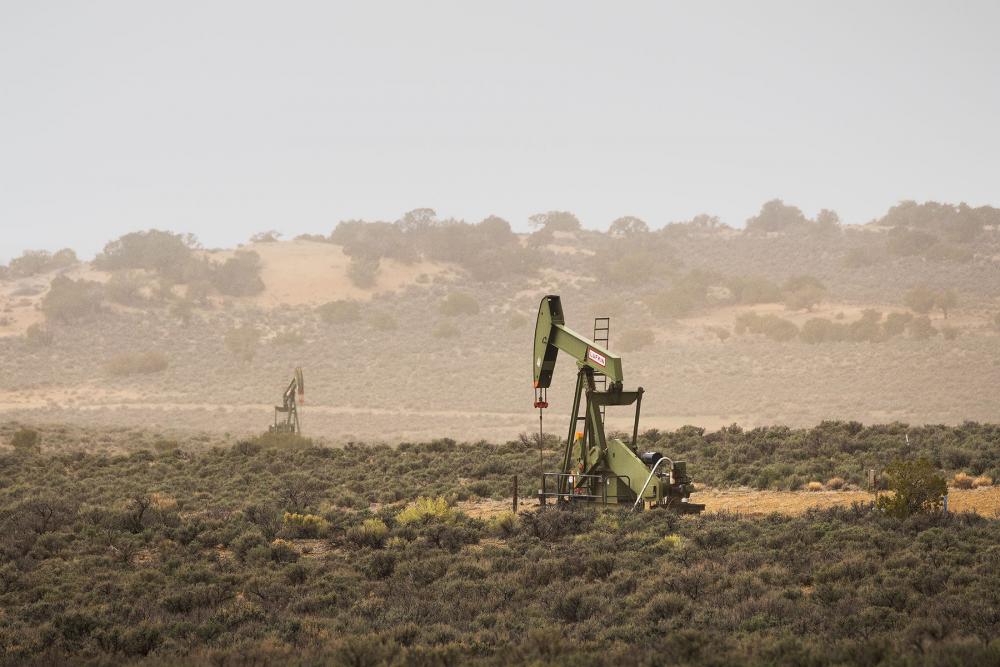 Local environmental groups estimate that 91 percent of the public land in the northwest quadrant of New Mexico is already leased for dirty energy development. The massive-scale of drilling and fracking directly impact the health and well-being of local Native American communities, such as Navajo and Pueblo. Both have had ties to the land for generations.  
Additional development would worsen traffic, toxic pollution and lead to more frequent oil and gas leaks. And the stakes could be even higher. In 2016, a fracking site exploded and caught on fire near the Nageezi community, about 23 miles from the Chaco National Park. Luckily, no one was hurt, but the fire burned for three days straight and more than 50 residents had to be evacuated.
A step in the right direction
While a one-year moratorium will temporarily protect the 10-mile radius around the Chaco National Park, a more lasting solution could be just around the corner.
Legislation introduced earlier this year by U.S. Senators U.S. Senators Tom Udall (D-NM), Martin Heinrich (D-NM) and U.S. Representatives Ben Ray Luján (D-NM-3), Deb Haaland (D-NM-1), and Xochitl Torres Small (D-NM-2) to permanently withdraw federal land around the park from oil and gas leasing. The "Chaco Cultural Heritage Area Protection Act" is advancing in Congress and could be voted on by the end of the year.
Let your senators know that you want them to protect Chaco Canyon. Congress needs to hear from you that they should take on this important cause. Personalize your letter to include your experience about why Chaco Canyon matters to you and ask senators to protect Chaco Canyon now!