Arkansas' Hot Springs National Park, one of the first federally protected natural areas, is closely linked to another old and estimable American tradition: baseball.
Hot Springs National Park is a 5,500-acre refuge of craggy mountain slopes draped in oak, hickory and shortleaf pine woodland and a variety of wildflowers like smooth aster and Indian paintbrush. Wildlife in the area includes black bears, wild turkeys, tree frogs, bats and white-tailed deer, and hiking trails makeit a legitimate outdoor recreation spot. But one aspect of this park's history sets it apart from its peers: Hot Springs and the surrounding town are considered the birthplace of spring training, baseball's annual preseason warm-up ritual.
So how did this became an established Baseball Place, almost as closely associated with the national pastime as Cooperstown or the apocryphal Elysian Fields? It starts with the namesake springs.
Only national park designated as a public health resource
Unique among parks, Hot Springs National Park was set aside by the federal government as a "reservation" in 1832 because its thermal waters were seen as a valuable public health resource (Long before that, Native Americans considered it a place of healing—soaking in the springs, and even drinking from them, was said to treat many ailments).
The springs, bubbling forth at an average temperature of 143 °F, are thought to be drawn from rainwater that picks up various minerals as it percolates through layers of soil and rock. This water is heated beneath the earth's crust before gaining buoyancy and flowing through cracks in the surface.
Simple bathhouses, and later a system of wooden troughs, allowed visitors to enjoy the springs. These eventually gave way to more stable plumbing and infrastructure, as the spa-filled town of Hot Springs grew up around this health-craze phenomenon. A district of hotels and tourist attractions now butts up against the contours of the park.
Hot Springs was a spring training hub for decades
Enter baseball. According to most accounts, spring training first came to Hot Springs in 1886, when the Chicago White Stockings decided to warm up their pennant-winning club about a month before the season opener. This wasn't truly the first spring training—some pro teams played southern spring exhibition games as early as 1870—but Chicago's trip to Hot Springs is usually credited with starting the trend in earnest, in no small part due to the decision to invite a reporter along.
Early spring training was intended in part to "boil out the alcoholic microbes" after a winter of drinking
The spring training idea allegedly came from Albert Goodwill Spalding, sporting goods magnate and part-owner of the White Stockings, and Adrian "Cap" Anson, a premier player of the era. Spalding and Anson were tired of stiff, overweight players taking weeks at the beginning of the regular season to play themselves into shape, and they thought that Hot Springs' namesake attraction, along with the hikes in the woods, would loosen them up (indeed, the 1886 White Stockings started the year on a torrid pace).
Famously, Spalding, a supporter of temperance, hoped that bathing in the hot springs of Hot Springs would serve another purpose: to "boil out the alcoholic microbes" and detox his players after a winter of heavy drinking.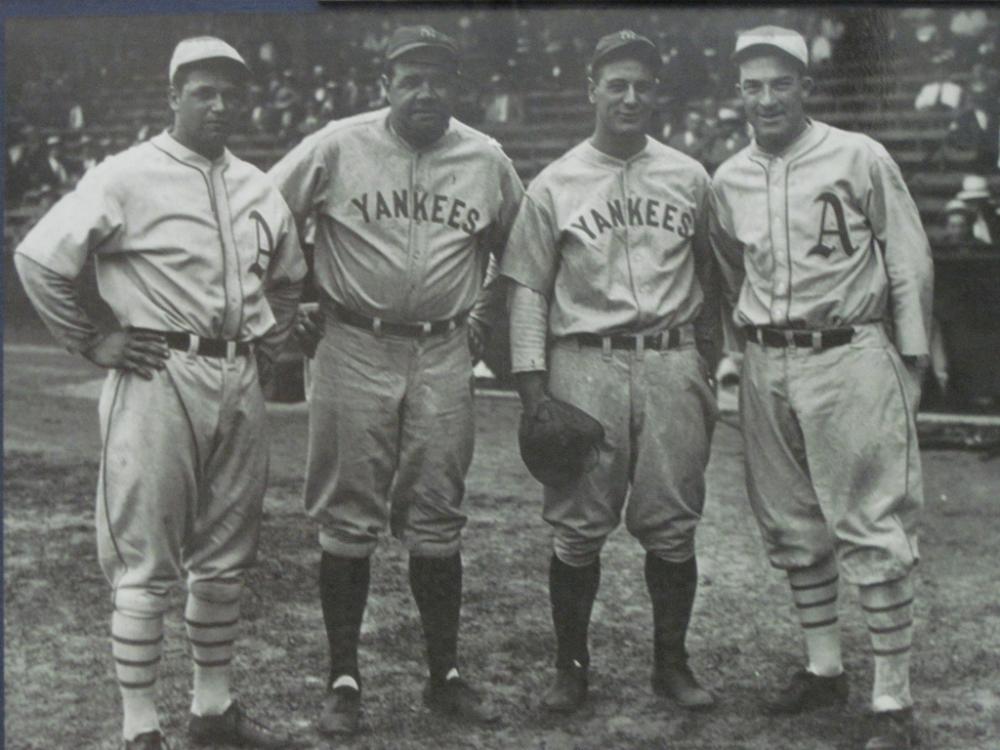 The modern approach to offseason training caught on. In the following years, Hot Springs became a true spring training hub. The Boston Red Sox, Pittsburgh Pirates and Brooklyn Robins (later Dodgers) all trained there. It wasn't until the 1920s that the last major league teams officially decamped from the area, heading farther south or west. Today, teams still train in the spring, travelling to towns in Florida or Arizona every February to work the kinks out.
Baseball legends became frequent Hot Springs visitors
Even after teams began holding spring training practices elsewhere, individual players still visited Hot Springs for conditioning before each season, usually at the behest of team management. According to the New York Daily News' Marshall Hunt, as reported by Babe Ruth biographer Leigh Montville, Ruth generally did this if New York Yankees executive Ed Barrow "looked at him and said, 'My God, you slob. Off to Hot Springs,'" whereupon "the Babe and [Hunt] would take off and go down there and play a lot of golf and take a lot of hikes." That is, until management barred him from the area due to his excessive carousing (Ruth's desire to travel to Hot Springs wasn't hurt by the fact that one of the town's other cherished traditions was gambling; players reliably flocked to nearby clubs and casinos, some frequented by notorious gangsters).
Several star players thought highly of Hot Springs' restorative effects. Al Simmons, a Hall of Famer who spent most of his career with the Philadelphia Athletics, credited Hot Springs with saving his career. An article on Simmons' acquisition by the Boston Bees in the winter of 1938 even featured a snippet of an interview conducted while Simmons was "sloshing around in a hot thermal bath."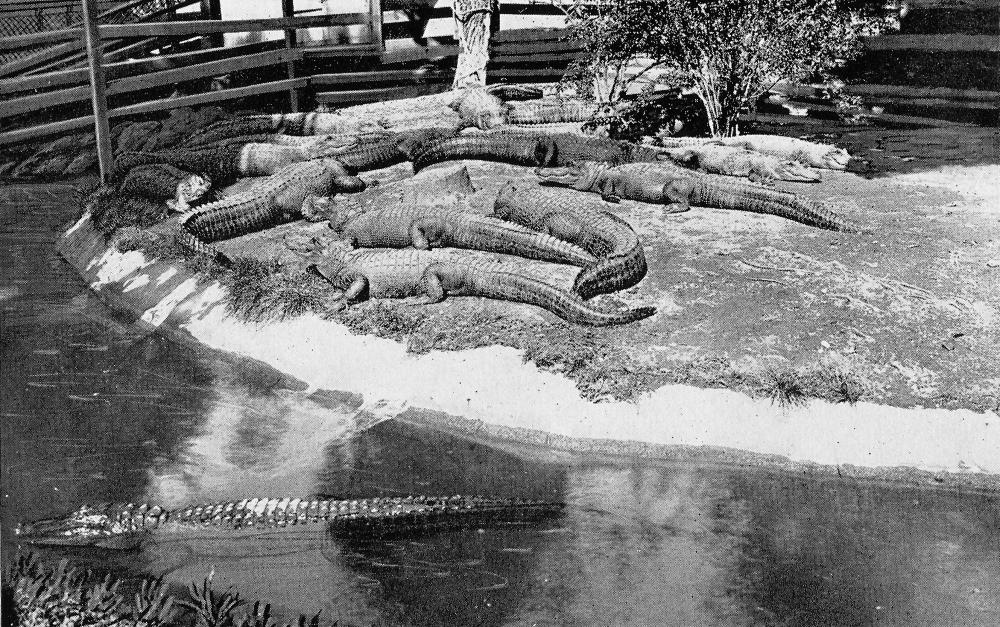 When players weren't soaking in the springs or hitting the trails—the 1910 Athletics' spring training regimen called for "a good deal of hiking," according to a biography of Hall of Famer Eddie Collins—they were scrimmaging on the many baseball fields that popped up in and around Hot Springs National Park. In one (tough to corroborate) tale, Ruth hit a monstrous home run on a practice diamond that stood within a few hundred feet of the park's circuitous modern boundaries. The ball supposedly traveled more than 570 feet on the fly—longer than any recorded home run in major league history—and landed in the middle of a neighboring alligator farm, which stands virtually unchanged to this day. The current owner has suggested that the ball was eaten by one of the alligators, though that specific alligator is "probably" no longer living at the farm(the incident occurred in either 1918 or 1920, depending on which story you believe).
In addition to Ruth and Simmons, legends like Honus Wagner, Walter Johnson, Stan Musial and Tris Speaker made frequent stops to train in Hot Springs, with some enjoying the area so much they returned after retirement or took on civic responsibilities (Wagner coached a nearby high school basketball team). For several years, a baseball school in Hot Springs even hosted stars like Dizzy Dean to teach local kids how to play. The sport and the town became so inextricably linked that a team called the "Hot Springs Bathers" played minor league ball in the South for decades.
Baseball tradition remains strong in Hot Springs
While Major League Baseball hasn't had an official presence in Hot Springs in a long time, the national pastime is still a key part of the region's lore (a "Historical Baseball Tour" and accompanying app guide visitors through the park and town).
In many ways, the national park that winds through Hot Springs—and through its baseball past—is an oddity, but in the year of the National Park Service's centennial, it is worth saluting even those protected places that don't conform to our usual idea of public lands. Hot Springs National Park preserves a unique chapter of American culture, and especially deserves recognition now, as baseball starts up again.