Biden admin releases 1st ever national conservation plan
To address the climate and extinction crises and increase access to nature, it will take more than just protecting the nation's "purple mountain majesties." That's where the "America the Beautiful" campaign comes in.  
A plan released by the Biden administration on May 6 borrows part of its name from the familiar 19th century patriotic song and sketches out a bold conservation vision to match. Fulfilling an early presidential directive, "Conserving and Restoring America the Beautiful" lays out the first steps we'll take to protect 30 percent of U.S. lands and waters by the year 2030—a first-of-its-kind national conservation goal that will "not only protect our lands and waters but also boost our economy and support jobs nationwide," according to a foreword signed by Interior Secretary Deb Haaland and other agency heads.  
Experts say conserving an interconnected network of lands and waters will give us the best chance at curbing the worst effects of climate change; adapting to the shifts already happening; preserving wild nature amid an ongoing extinction crisis; and ensuring communities have access to clean air, water and outdoor spaces. 
10-year conservation plan centers local needs and expertise
Just as significant as what the plan includes is what it omits. In contrast to a traditional notion of conservation that focuses on big, federal-level public lands like national parks and wilderness areas, the new report outlines a local, collaborative approach meant to create, protect and restore a more diverse array of natural and cultural resources benefiting local communities.   
That means the process of "protecting 30 percent" will be driven by the people who actually live near, work on and have traditional knowledge of key lands and waters. This network of local conservation efforts will be comprised of varied projects. Progress will be measured by everything from investments in playgrounds for communities lacking access to parks; to sovereign Tribal Nations' conservation plans; to expanded access to hunting and varied fishing areas. 
"This report provides national leadership on the biggest challenges we face in creating a sustainable, liveable planet" -Jamie Williams, president of The Wilderness Society 
The approach outlined in the report "provides national leadership on the biggest challenges we face in creating a sustainable, livable planet, while recognizing that solutions to climate change, conservation and access to nature must come from the ground up and be driven at the local level," said  Jamie Williams, president of The Wilderness Society, in a statement.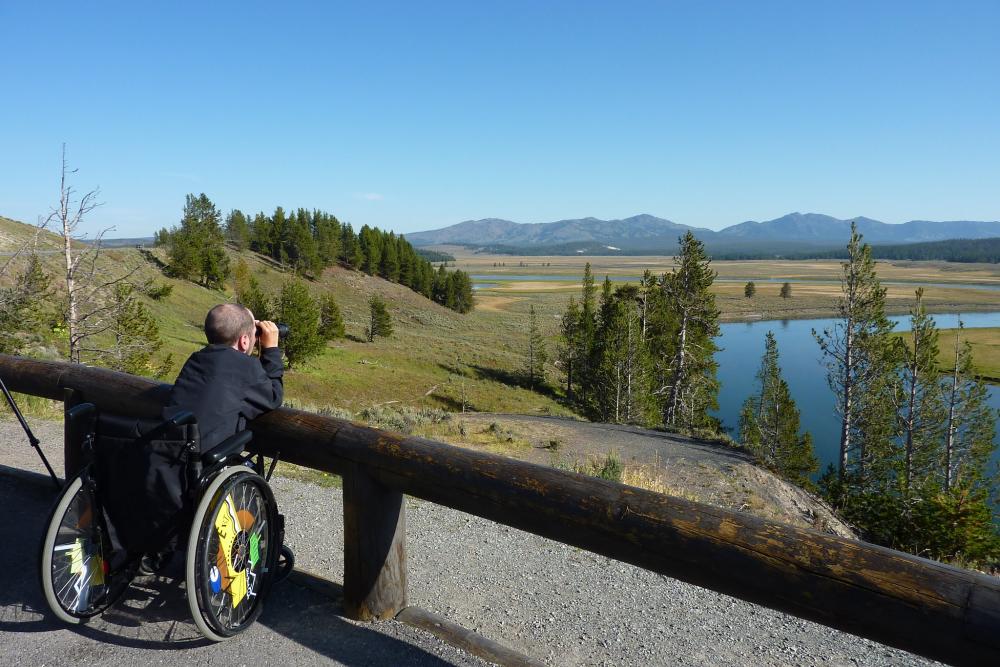 Report outlines conservation principles, highlights equity needs
Prior to the release of the report, the Department of the Interior, Department of Agriculture, National Oceanic and Atmospheric Administration (NOAA) and White House Council on Environmental Quality gathered input from a wide variety of stakeholders, ranging from Tribal leaders to state- and county-level elected officials to industry representatives.
What emerged was a suite of eight conservation principles that must dictate the path forward, as well as a series of recommendations for getting the ball rolling. 
In keeping with the local-led and collaborative theme, the principles include honoring Tribal sovereignty and priorities and conserving nature in a way that meaningfully benefits all people. Early recommendations include providing more outdoor opportunities for communities that have less access to nature and rewarding voluntary conservation efforts by farmers, ranchers and other private landowners.  
Significantly, the plan highlights the need to make nature and public lands more equitable. Communities of color and low-income communities, specifically, tend to have fewer safe local parks and other outdoor spaces available to them. Given the well-known mental, physical and emotional benefits of time in nature and such communities' disproportionate exposure to pollution and environmental threats, access to the outdoors is an acute public health and social justice need. Recent data suggest that benefits conferred by parks and green spaces may even include reduced COVID-19 infection rates for Black people relative to white contemporaries.
Next steps: Measuring "America the Beautiful"
The report also recommends the creation of an "American Conservation and Stewardship Atlas" to collect information on what is already protected and how lands and waters are currently managed. Further, federal agencies are advised to publish an annual "America the Beautiful" report that records progress on collaborative efforts, monitors loss of open space and reviews the health of wildlife populations and habitat. The first of these reports is expected to be made public by the end of 2021. 
Looking ahead with measured optimism, the report concludes by framing the "America the Beautiful" campaign in terms of the nation's ongoing, hard-fought effort to beat back the COVID-19 pandemic. 
"Now, as the nation recovers and rebuilds, it is time to do right by the lands and waters that sustain every community in every part of the country: returning American wildlife to abundance; safeguarding the health and productivity of the nation's working lands and waters; giving every child the chance to play and explore in a safe, close-to-home park; honoring and supporting the natural and cultural resource priorities of Tribal Nations; and far more."