Join the fun July 13-21
Latino Conservation Week is underway for the sixth year. The week-long celebration, founded by the Hispanic Access Foundation, runs July 13-21 and is meant to inspire the Latino community to get outdoors and participate in activities to support and protect our shared natural resources.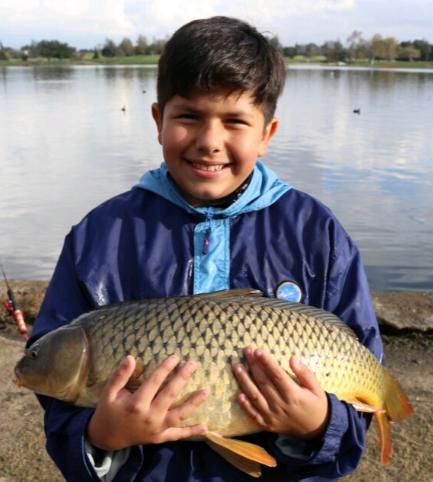 Throughout the week, the public can take part in hikes, trail clean-ups, camping and other events sponsored by local communities and non-profit groups, faith-based organizations and government agencies. Organizers also hold roundtables and film screenings to promote conservation efforts, providing an opportunity for Latinos to show their support for permanently protecting the land, water and air. 
These efforts are always rooted in local communities. The events being hosted throughout Latino Conservation Week highlight the longstanding connection between Latinos and the outdoors and provide opportunities for newcomers to feel welcome in a safe space. For many Latinos, protecting the environment is nothing new—it's a way of life.
"It's important to participate because this is our home," said Victor Sanchez, a member of the Pacoima Beautiful Junior Field Rangers. "It's our responsibility to take care of the outdoors, and represent ourselves and show that we, too are contributing to the well-being of the environment."
Data from a national poll conducted by Earthjustice and Green Latinos in 2015 showed that 79% of Latinos believe it is extremely or very important to protect our nation's wildlife, public lands, and endangered species. In a 2018 poll conducted by the Public Policy Institute of California, 70% of Latinos stated that global warming was important to them personally. And also in 2018, the State of the Rockies poll by Colorado College showed that three-quarters of Latino voters are likely to identify as conservationists, despite the well-documented lack of Latino representation in the mainstream environmental movement. 
The Wilderness Society supports the great work led by organizations like the Hispanic Access Foundation and Pacoima Beautiful.
We look forward to attending Latino Conservation Week events and continuing our own work to increase access to the outdoors and greater representation and recognition of Latino communities in the conservation movement.
We'll also be celebrating Latino Conservation Week by hosting a family day on July 20 in Rifle, Colorado. The event will include a guided hike to Rifle Arch, free food, music, activities, and opportunities to learn about conservation efforts to protect Colorado's rich nature.
Wherever you live, you can join in the fun by attending a Latino Conservation Week event near you.
Find an event
Click to find an event in your state
Event map