Reasons for monument status include Important Indigenous sites, wildlife habitat
"The center of creation." That's how Tribal leaders have described the treasured place known as Avi Kwa Ame in southern Nevada. This land of ancient Joshua tree forests and dramatic desert terrain is the ancestral homeland of 12 Indigenous tribes and contains important wildlife habitat and outdoor recreation areas. But in recent years, there has been pressure to develop in and near Avi Kwa Ame, potentially threatening numerous important cultural and natural sites. 
Right now, momentum is building for President Biden to protect Avi Kwa Ame as a national monument. That designation would offer protection from development threats while ensuring both Indigenous access and outdoor recreation.  
Here are four reasons President Biden should protect Avi Kwa Ame forever: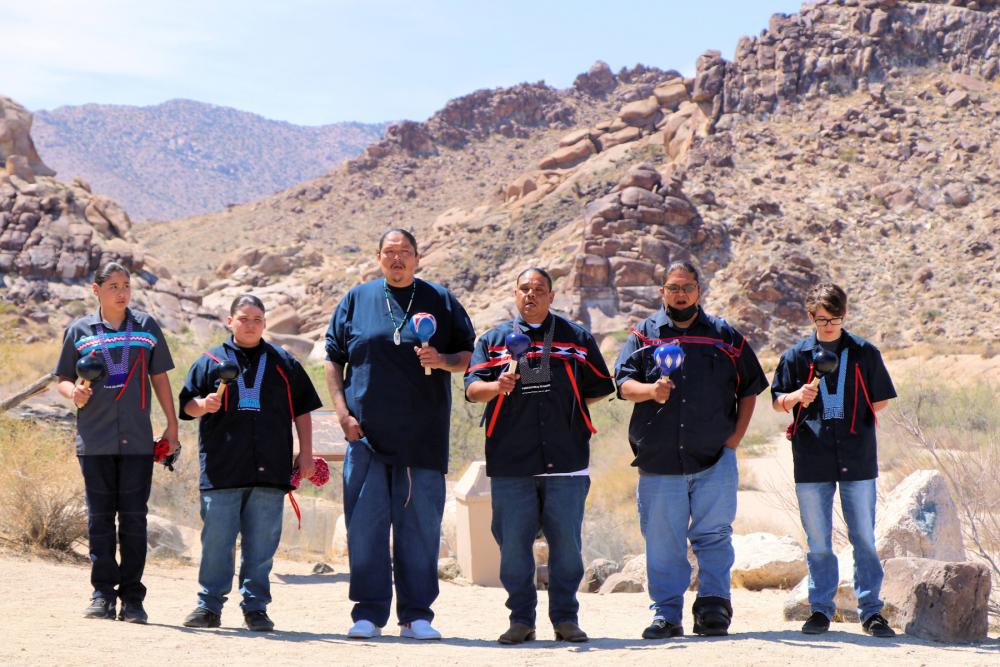 Preserve places that are important to Indigenous peoples

National monument status would help protect an area that is sacred or culturally significant to 12 different Indigenous tribes: the Mojave, Hualapai, Yavapai, Havasupai, Quechan, Maricopa, Pai Pai, Halchidhoma, Cocopah, Kumeyaay, Hope and Chemehuevi Paiute. Avi Kwa Ame is and has been the focus of age-old creation stories, woven into lifecycle ceremonies and used as a place to gather medicine and trade. The land still contains artifacts, rock art and other important sites. 

The campaign to protect Avi Kwa Ame as a national monument was initiated by the Fort Mojave Indian Council decades ago, and several tribes in Nevada have since passed resolutions to the same end. As described by a tribal leader in the Nevada Current earlier this year: "Avi Kwa Ame means something deeper to us than anything else in our livelihoods will ever mean. It lives within our heart, it is in our souls[.]" 

Support the local economy

Towns near Avi Kwa Ame have already signaled their support for monument status, and the councilman of Boulder City, to the north, has said it will help boost the local economy (which would be especially helpful in making up for a COVID-era tourism lull). Similarly, outdoor industry businesses in Nevada have asked lawmakers to protect it, emphasizing that protected public lands, including national monuments, are associated with higher employment and other benefits for nearby communities. 

Defend important habitat and migration corridors

Avi Kwa Ame sits at an important spot in the Mojave Desert. Land of ancient Joshua tree forests and dramatic desert terrain, it is the ecological "connective tissue" binding protected lands in the region like Mojave National Preserve and Lake Mead National Recreation Area. The land provides continuous habitat and migration corridors for wildlife like bighorn sheep and desert tortoises, as well as hunting grounds for golden eagles and other birds of prey. A monument designation will help safeguard these wildlands and allow species to adapt and endure amid the pressures of climate change. 

Increase outdoor recreation opportunities

Birding, hiking and camping are just a few of the outdoor recreation activities for which Avi Kwa Ame is prized, and increased protection would help preserve the landscape and wildlife that make them possible. Monument status would also enable the addition of more signs and other resources to make it easier for people to visit. And as mentioned in no. 2 above, designating Avi Kwa Ame National Monument would help the area's economy by boosting its profile and drawing more adventure-seekers from the region and nationwide.