In a war on public lands, Congress repeals a rule that stopped polluters from calling the shots.
Editor's Note: Trump signed H.J. Res. 44 into law on March 27, 2017.
---
In the latest move to surrender our lands to oil, gas and coal companies, Congress voted to gut a Bureau of Land Management rule through H.J. Res. 44, a bill sneakily introduced as part of the obscure Congressional Review Act. This rule is first on the chopping block by a pro-drilling Congress that gives polluters more say on our public lands.  
"First and foremost, public lands belong to all Americans, not the oil and gas industry."
"First and foremost, public lands belong to all Americans, not the oil and gas industry." said Jamie Williams, President of The Wilderness Society in a statement. "Congress is bent on using its power to permanently impede public input where and how often we drill on our public lands."
This is part of an effort by a vocal group of representatives backed by the fossil fuel industry who are continuing to wage a campaign to open our wildlands to unchecked drilling, logging and mining.
The bill guts a Bureau of Land Management rule that ensures the public is involved in decisions about drilling, mining and logging on our public lands. Now passed, the effort could permanently harm nearly 250 million of acres of public lands managed by the Bureau of Land Management. 
Americans are allowed to weigh in by attending public meetings to voice their concerns in person or send comments in to the agency creating a land management plan. This keeps fossil fuel interests in check, allowing us to preserve some of the more sacred and wild places that we have deemed "too wild to drill." The repealing of this rule could gift the fate of our public lands to special interests, forever.
There's no going back
The BLM rule took eight years to make, but in a move taken right from Trump's fossil fuel playbook, Congress moved to rewrite it and hand power to the fossil fuel industry once again.
What's most terrifying about the demolition of many of these environmental rules is their finality. Once a rule is repealed under the Congressional Review Act, it is near impossible to reinstate, and federal agencies are prohibited from creating a similar rule.
Killing the BLM rule could return us to a past where oil, gas and coal companies were allowed to dominate the formal input process and many of our wildlands were hastily leased, often in the favor of resource extraction. Today, a staggering 90 percent of our public lands and minerals managed by the Bureau of Land Management are open to oil and gas leasing.
Recent polls have shown that 68 percent of Americans prioritize preserving public lands over energy development, but none of those opinions mattered when Congress passed this bill.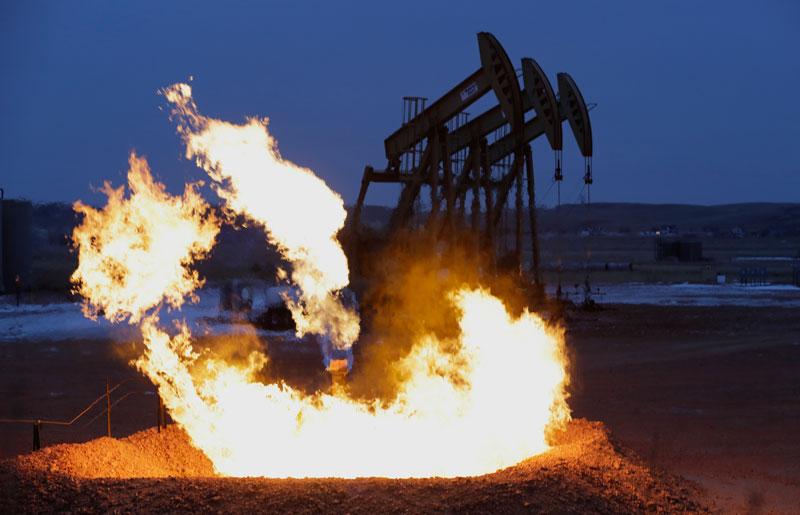 Gearing up for a long fight
This is only the latest in an onslaught of heinous attacks to our public lands that put fossil fuel interests above those of wildlands, climate and taxpayers. The pro-fossil fuel and anti-conservation Congress is wasting no time dismantling oil and gas reforms that help fight climate change, while Trump is eager to move forward with pipelines that threaten Native sovereignty and access to clean water.
We can't fight Trump's executive actions, but we can tell our Congress members we are watching their every move as they plot to drill on every available piece of publicly owned land.
This fight is far from over. There are many more environmental safeguards Congress is diligently working to rollback.