12 activists making the world a better place
Need a little inspiration to start off the new year? We've compiled a list of twelve local activists across the country who are drawing attention to environmental and social issues, proposing inclusive solutions and making strides despite adversity.
These activists work to protect green spaces, guarantee clean air and water in their communities and make sure everyone has equitable access to nature. We've been following their positive impact for some time, but in 2021—with newly elected leaders and the end of the COVID-19 pandemic in sight—there's no telling what they can achieve. 
We reached out to them and asked: "What do you hope to accomplish in the environmental field in 2021?" Here's what they sent us.
1. Amber Reimondo
Amber Reimondo is the Energy Program Director at the Grand Canyon Trust in Flagstaff, Arizona. Follow her on Instagram, Twitter and Facebook.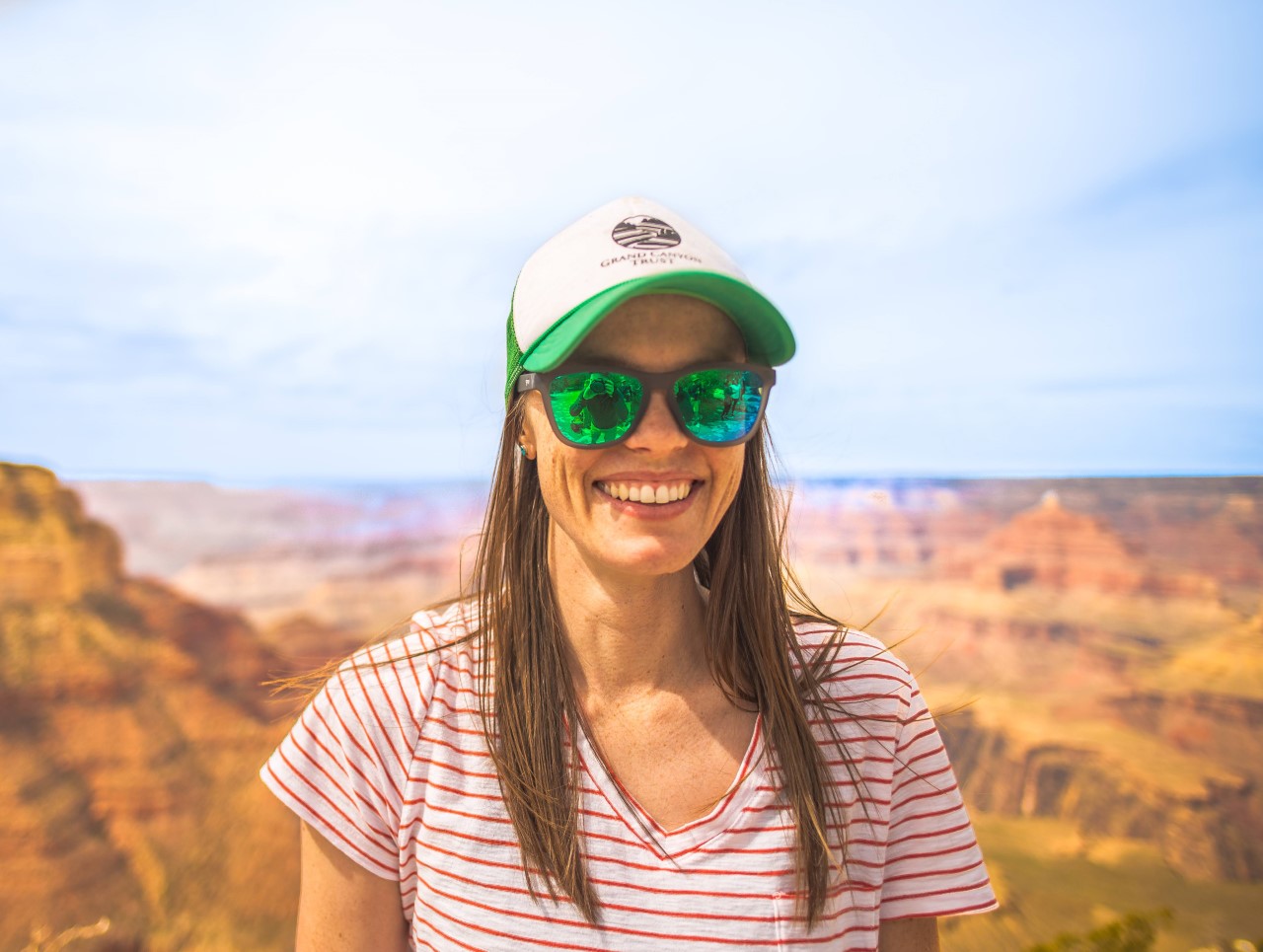 I was born and raised in Wyoming, where many people in my family worked in the mining and oil and gas industries. One of them, my uncle, died on the job when I was 13 years old and the wild, open landscape where my dad took me hunting as a kid became spiderwebbed with oil and gas wells by the time I was in high school. I came to this work with an appreciation for what mineral extraction has made possible, but also a sobering understanding of the mineral industry's damaging, unsustainable nature and the priority that extraction is too often given over health and environmental protection. 
So, in 2021, I want to share some long-awaited successes with Tribes and partners at the Grand Canyon Trust. Nothing would make me happier than for Congress to finally pass legislation that will make permanent the current temporary mining ban around the national park. The Indigenous Tribes and Nations who call the Grand Canyon home should never again have to worry that a uranium mine will poison the water or land of this sacred region. Also, Canyon uranium mine—recently renamed Pinyon Plain mine by the company trying to escape the mine's reprehensible record, has been exempted from the current temporary mining ban near the Grand Canyon. This mine is a particular threat for the Havasupai Tribe as it's in the shadow of Red Butte, a sacred site for the Tribe and it endangers groundwater-sourced Havasu Creek, which flows through Supai village. With the Havasupai Tribe and local partners, we're fighting to make the state regulator see that the company's assurances about groundwater protection are scientifically hollow. I want to see that finally reflected in a 2021 groundwater permit decision by the agency. Overall, I want to underscore the importance that science is taken seriously in land management decisions and I want the precautionary principle to win out in complex, high consequence situations; for regulators to stop characterizing precaution as speculative when they should have public and environmental health at the top of their minds. Environmental regulators' jobs are to protect the environment and public health, not mining companies' bottom lines. If erring on the side of protecting the public can be written off as speculative, then what should we call allowing toxic, uneconomic mineral extraction where science doesn't assure us it's safe? 
2. Ashley Bredemus
Summer camp owner in Grand Marais, Minnesota, she's an outdoor blogger and cabin dweller dedicated to preserving the Boundary Waters Canoe Area Wilderness. Follow her on Instagram.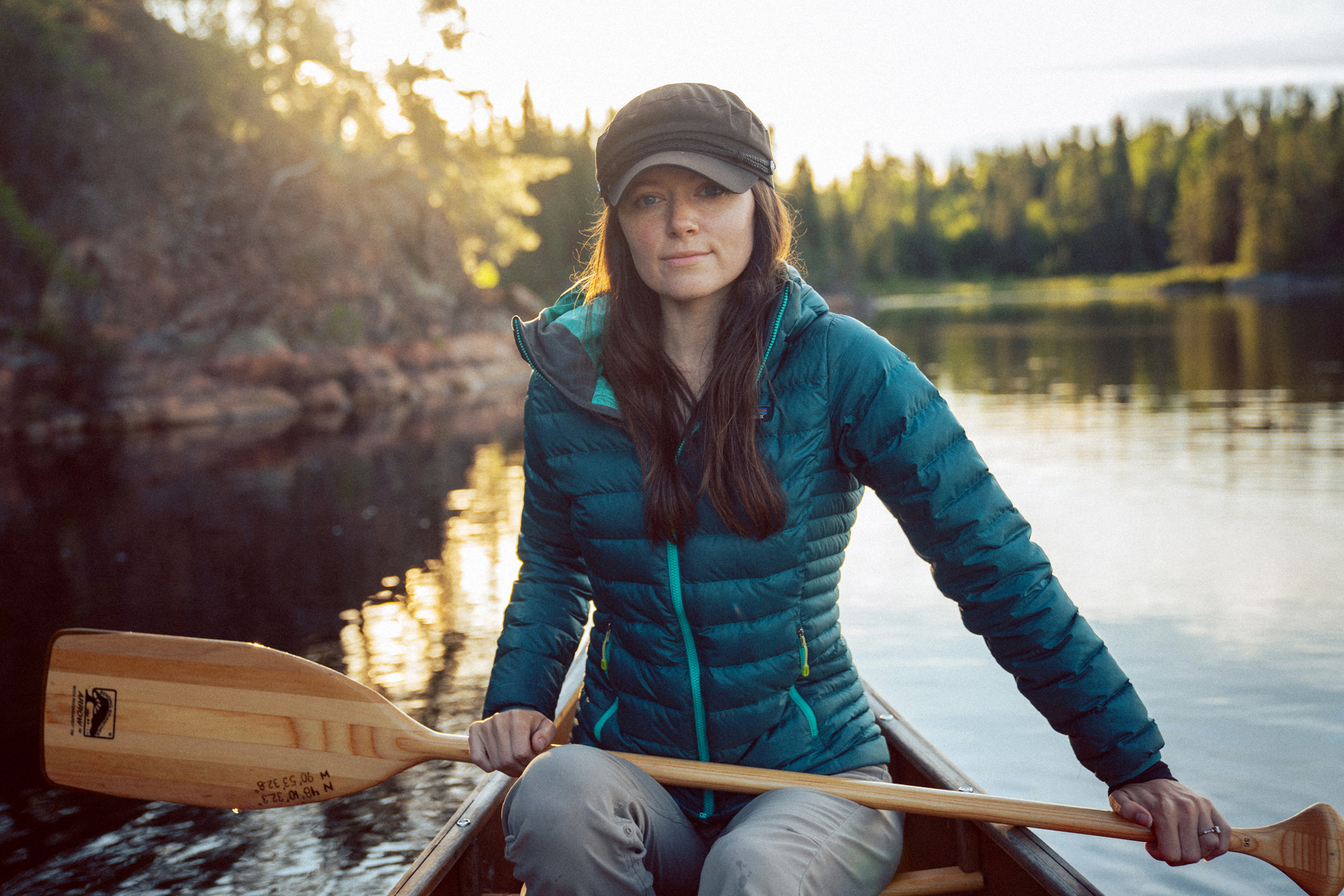 If you've ever seen a child spend a week in nature away from screens, a woman portage her first canoe, or a young man lead his first wilderness trip, then you've seen nature spark a human connection. That's what we do here at Birchwood Wilderness Camp and through my blog in the Boundary Waters Canoe Area Wilderness of northern Minnesota - we help ignite the spark that becomes a lifelong love for nature. In 2021, I'm aiming to ignite the spark of wilderness relationship in more children and adults than ever before because the more human beings who have their own personal connection to the land they live on, the healthier the Earth AND humanity become. To me, there's no place more deserving of this commitment than my home, the Boundary Waters Canoe Area Wilderness, which is currently threatened by sulfide-ore copper mining. By connecting more children and adults to this pristine wilderness and bringing awareness of its proposed destruction, I can help save the Boundary Waters Canoe Area Wilderness for current and future generations.
3. Baruch Campos
Program Coordinator for Together for Brothers (T4B) in Albuquerque, New Mexico. The organization builds the capacity of young men of color to become leaders in their communities. Follow his work on Instagram.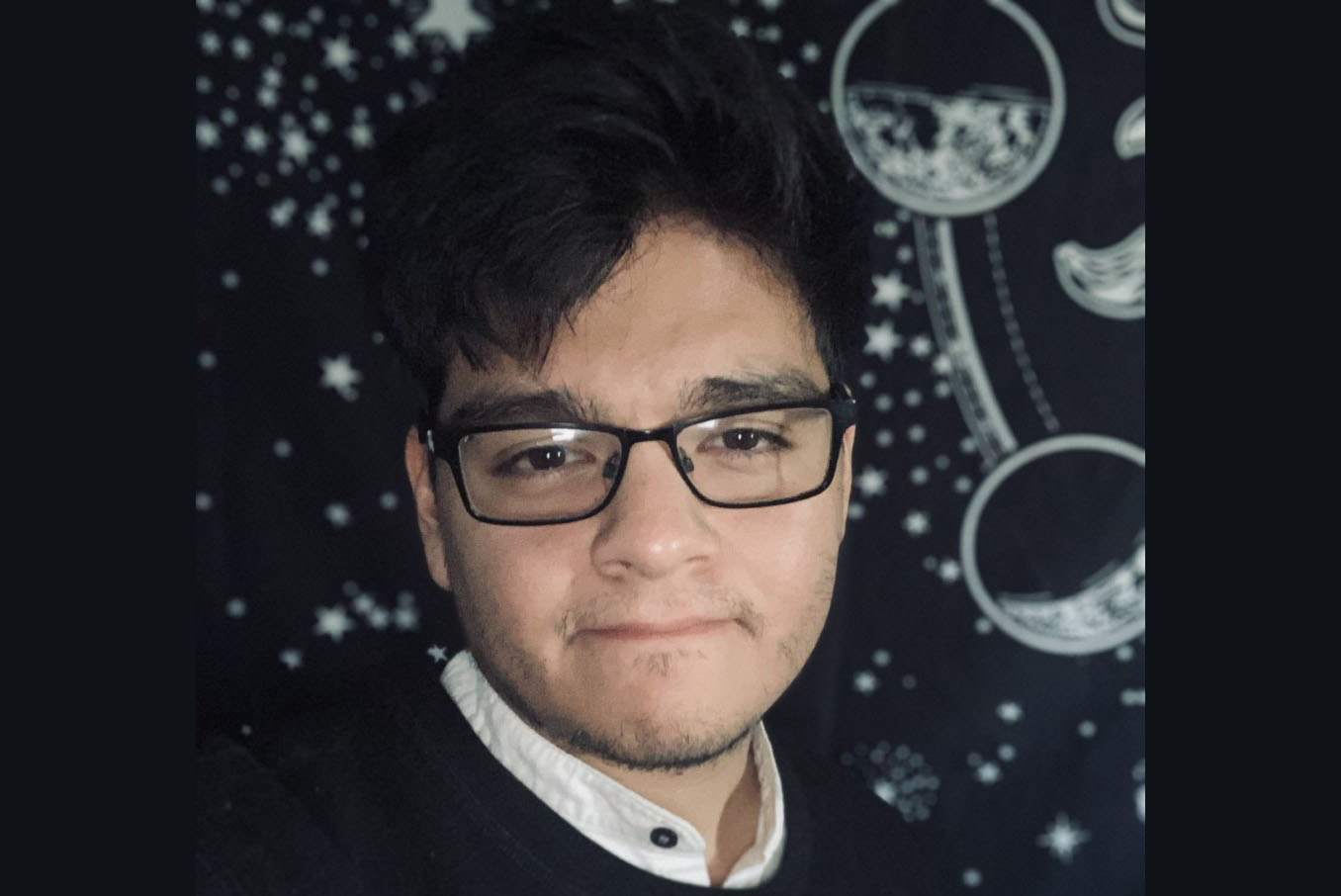 I'm looking forward to 2021 and excited to continue working with and for Young Men of Color (YMOC). This year I hope to continue T4B's Biking and Transit Equity work by raising my own and community awareness of how transportation impacts individual and community health. Working alongside YMOC I hope to advocate for free transit and better infrastructure for bikes and green spaces in Albuquerque, New Mexico—especially in the most impacted neighborhoods. Last year, through my work with T4B, I developed a love for biking. Having a working bike and helmet is still a barrier for many young men of color. I received a bike and helmet from T4B with support from our funders and started biking in my neighborhood as well as in a cottonwood forest along the river that has been protected for thousands of years by the Tiwa people and is now a local and state park. Biking has helped me to be more mindful of the lack of infrastructure in my community and to see the difference in parks and bike trails across the city. In the International District, where I was raised, there are fewer bike lanes and infrastructure than downtown and more affluent neighborhoods. I'm also more knowledgeable of the need to preserve and foster green spaces—especially for low-income and people of color neighborhoods—as well as the importance to increase public transit ridership and destigmatize environmentally friendly modes of transportation to reduce greenhouse gas emissions. It's important for low-income communities and communities of color that are transit-dependent and impacted by the lack of green spaces and infrastructure to be part of these conversations. 
4. Beatriz Soto
Immigrant, Latina, architect, mother, community organizer, environmental activist, currently Director of Defiende Nuestra Tierra for the Wilderness Workshop.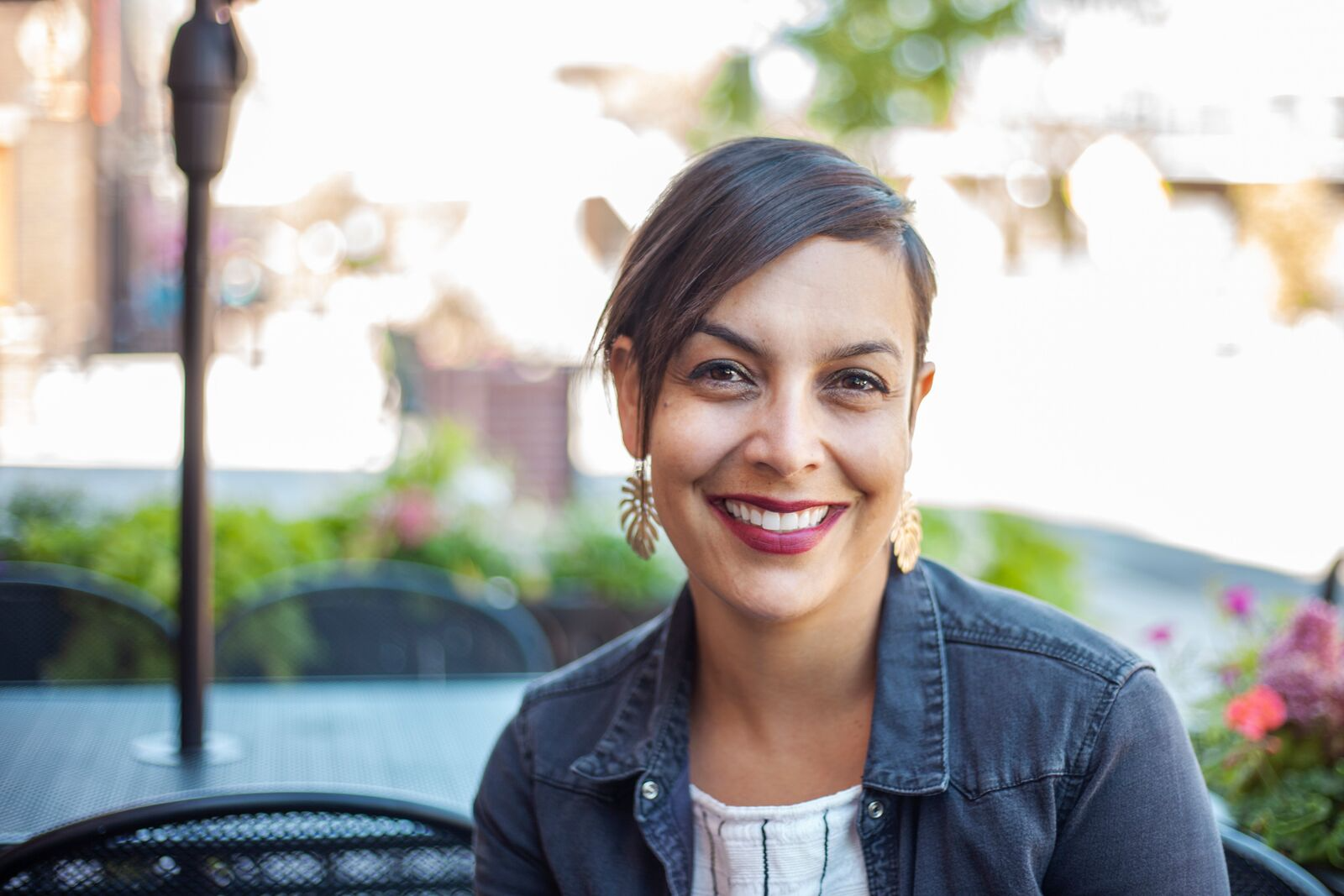 Bring more diverse voices to the conservation movement, be bold, fearless and acknowledge the intersectionality of Environmental, Racial and Social justice in conservation work. Talk truth that conservation is not only for the good of our ecosystems but also for the good of people and communities, do the work to ensure that.
5. Chevon Powell
Owner of Golden Bricks Events, a company that creates special events and festivals that showcase the voices and faces of people of color in the outdoors, she is also the founder of Refuge Outdoor Festival and an outdoor advocate and activist. Follow her work on Instagram.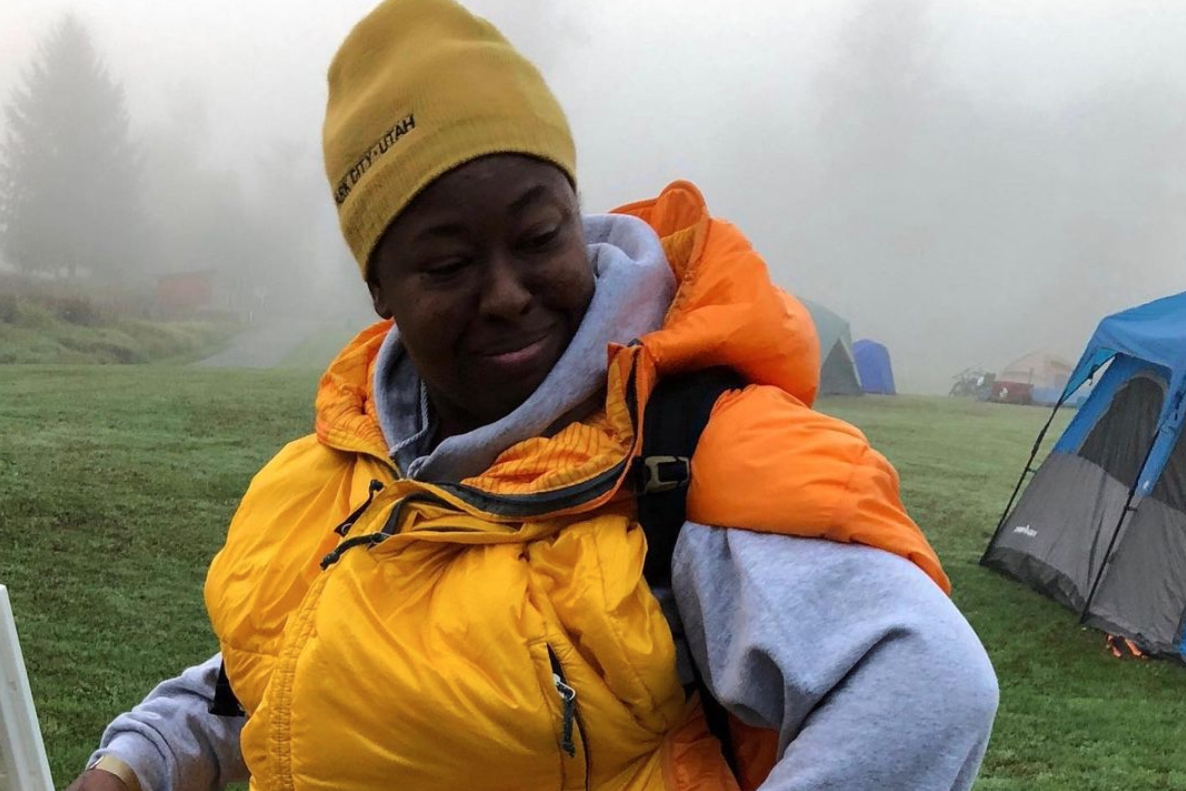 Saying 2020 has changed us is almost an understatement. My hope for 2021 is that we do better, and we continue to stand up for not only our future but also our present. I hope that the work I do continues to uplift Black, Indigenous, People of Color as the environmental and outdoor leaders that we have always been. I tell people that I create events so that more people love the outdoors so that we can take care of the planet. I'm definitely looking forward to taking care of our planet. 
6. Chris Liu
Chris organizes and leads trips for an organization called Outdoor Asian and the only thing he loves more than spending time outdoors is helping others fall in love with it.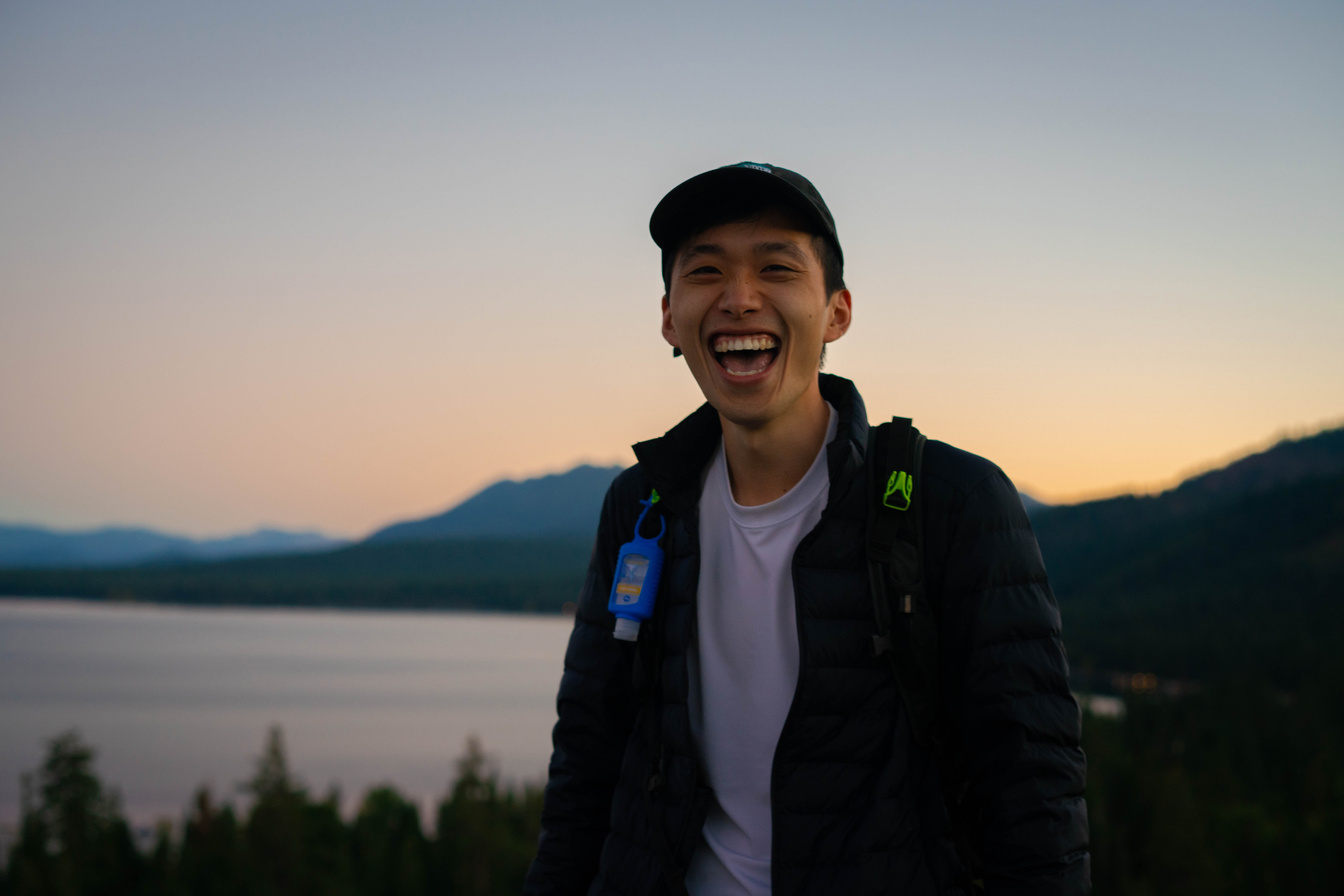 In 2021, I hope that Outdoor Asian can continue to grow and provide our members with opportunities to experience the great outdoors. I'm excited to work with my fellow organizers to develop more robust virtual programs and eventually get back to leading in-person events. The past year has presented us with many challenges, but we were able to work together and adapt to the changing landscape. I'm grateful to be a part of a team that's so supportive and it makes me hopeful for what we'll be able to accomplish in 2021. 
7. Julia Fay Bernal
Julia Bernal, the Alliance Director of Pueblo Action Alliance is from Sandia Pueblo in New Mexico and the Yuchi/Creek Nations; her areas of focus are water resources, climate change/justice and the oil and gas industry. Follow her on Facebook, Instagram and Twitter.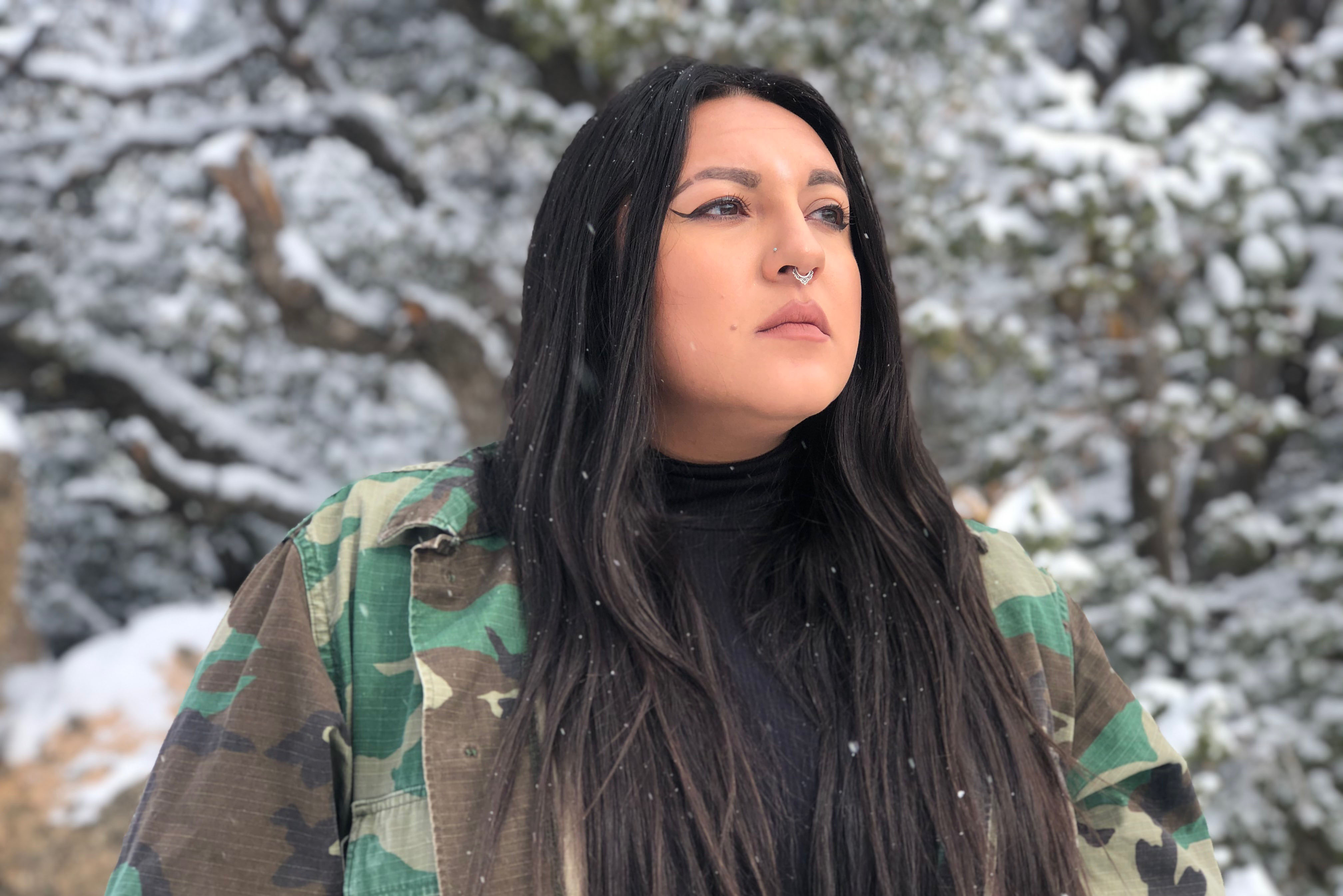 The Indigenous feminist perspective on how to manage our water and cultural resources is vital to mitigate climate change and the adverse impacts it has on our Indigenous frontline communities. For 2021, I would like to see there be collective action to achieve a truly just transition from fossil fuels. The Indigenous grassroots movement is an important voice that mustn't be overlooked anymore. The traditional ecological knowledge that is cultivated in the genetic memory of Indigenous people has been a narrative excluded from science-centered disciplines and it's time for this to change. We are not the problem but the ecological solution. Help us by donating here.
8. Kari Ames
Kari Ames is a Tlingit activist from Southeast Alaska, a keeper of traditional life-ways and the Tongass forest representative for the Women's Earth and Climate Action Network (WECAN).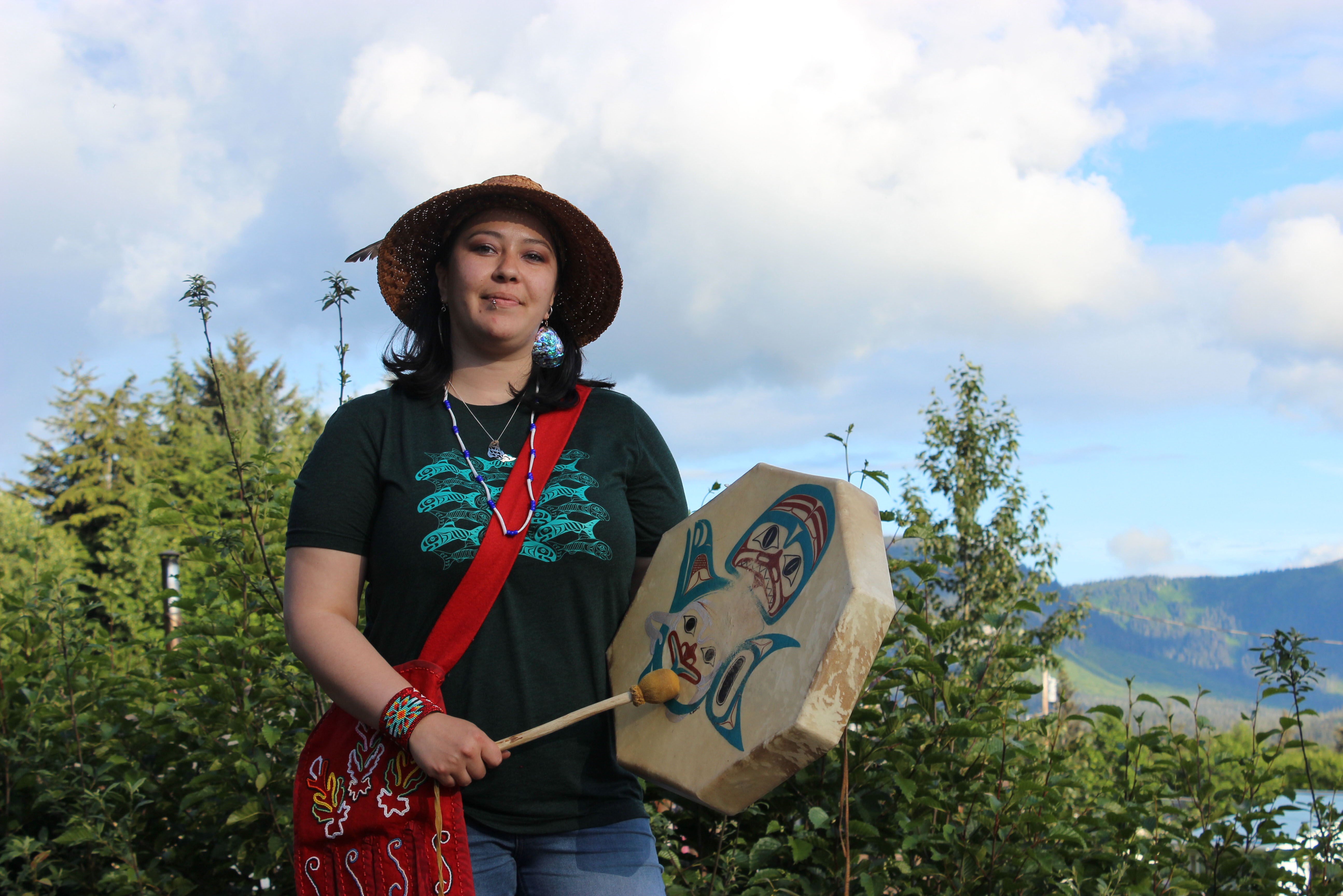 In 2021, I want to keep my Tlingit community and our homelands in the Tongass Rainforest protected from further industrial-scale logging and development. I am an Indigenous woman of the Tlingit Nation of the L'uknaxh.ádi, the Coho Salmon Clan under the Raven moiety from the Frog House. I have been deeply rooted in this land for thousands of generations as a steward of this land. We have been here since time immemorial our elders say, and I follow in the footsteps of my ancestors. With the removal of the Roadless Rule by the Trump Administration, local businesses will be harmed and our cultural and Indigenous rights to protect Haa Aani, Our Homelands, will be negatively impacted. As a strong Tlingit woman, I am joining litigation calling for the Government to repeal the Roadless Rule. I'm doing so because I stand with the Tongass and speak on behalf of the Aas Kwaani, the Tree People and I will continue to fight for the Tongass despite the government's decision to side with industry over people. This is our way of life to fight for our Indigenous rights as human beings that live by the forest and tide, the Tlingit. 
9. Karyn Good
 Karyn is a 43-year-old community activist based in Lincoln, Montana.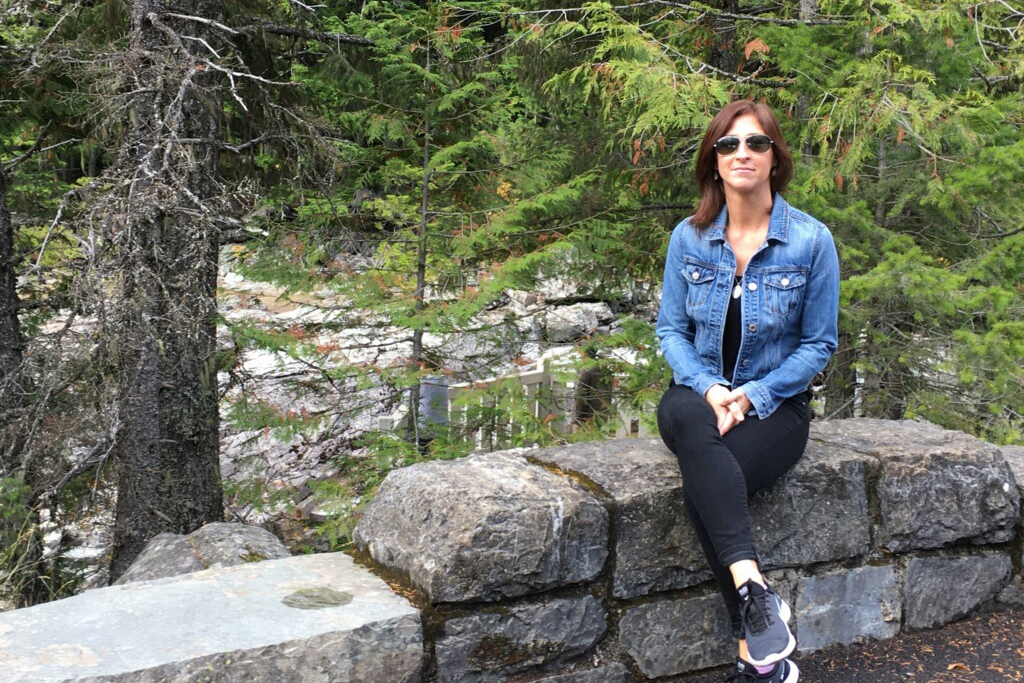 I live on a ranch in Lincoln, Montana, a once predominantly logging community but that is now working to boost its economy by leaning into tourism and recreation. I'm the youngest member of a diverse local group addressing important management issues on surrounding public lands, while also advancing community development projects that are encouraging Lincoln to plan for a bright future. 
Lincoln wants what most small towns want: We want local businesses to thrive; we want people who visit Lincoln to enjoy our community and we want young families to be able to make a livable wage and stay in the Valley. How we achieve that is through our surrounding public lands. We are a very small town that depends heavily on our public lands and residents here want more of a say on how these lands are managed. I want to help create certainty for my community's future. What excites me most about working with this local group is how all these different people have come together around a common vision that benefits our public lands, our wildlife and our community. If there was ever hope for 2021, it's continuing those efforts, gaining the support of all Montanans and having Congress recognize the hard work that's happening here on the ground. 
10. Laiken Jordahl
Laiken Jordahl, Borderlands Campaigner with the Center for Biological Diversity, works to protect wildlife and communities across the U.S.-Mexico borderlands from border wall construction and militarization. Follow him on Twitter.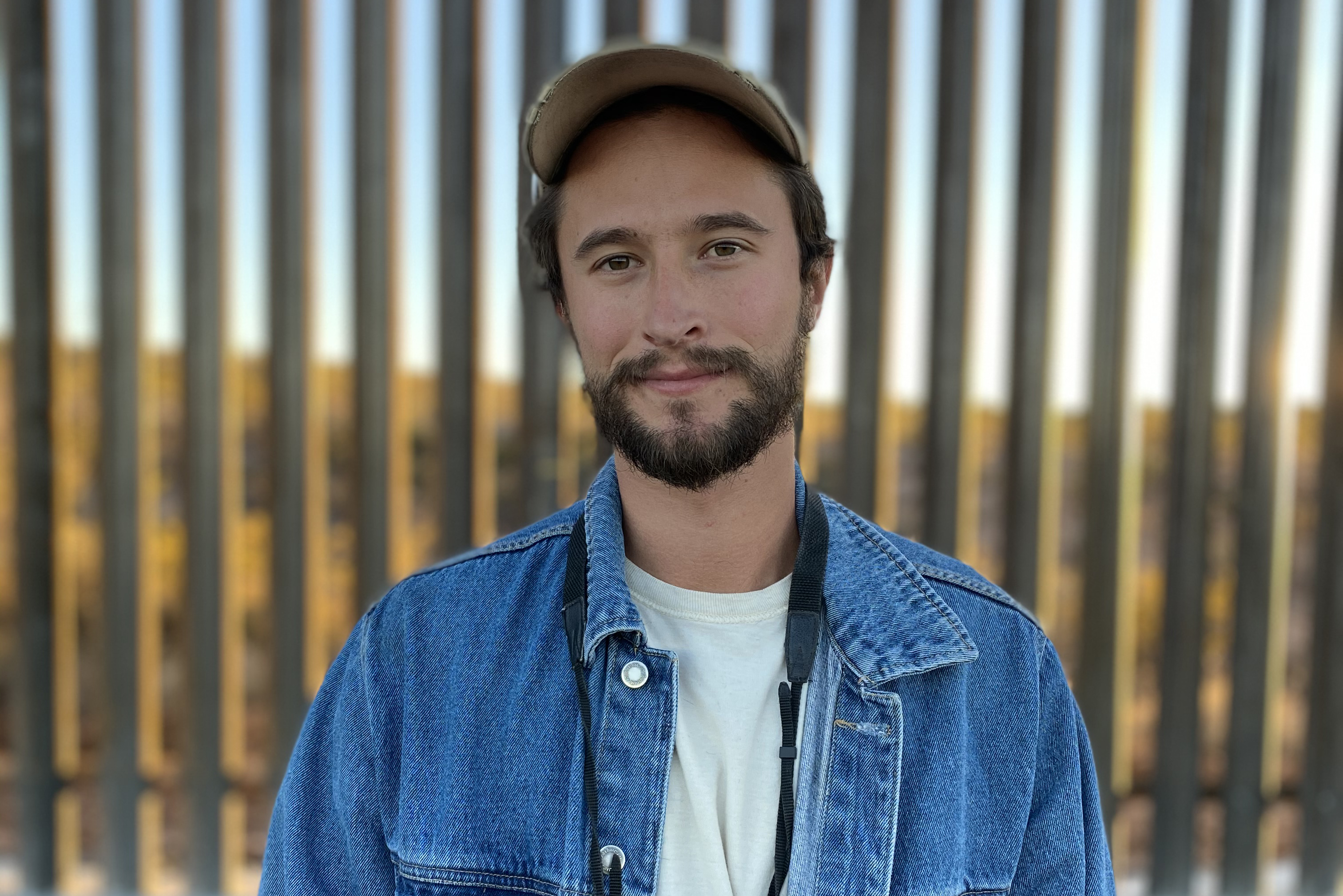 The year 2021 will be the year when we stop border wall construction for good and begin to repair the horrific damage that Trump and prior presidents have inflicted on our beautiful border region. We'll restore protections for stunning endangered species like the jaguar, Mexican wolf and Sonoran pronghorn who need open, unmarred habitats to roam—just as they've done for millennia. We'll tear down Trump's despicable wildlife-killing wall where it's causing the most damage to protected public lands, culturally significant areas and cross-border wildlife corridors. And we'll finally return legal protections to people and wildlife in the border region by repealing Section 102 of the REAL ID Act, which exempts wall construction from our nation's most important environmental, public health and cultural resource protection laws. At the core of this work is one fundamental truth: Nature knows no borders and 2021 is the year when we finally listen. 
11. Pattie Gonia
Pattie Gonia is an advocate for the environment, for inclusivity and diversity in the outdoors and for the LGBTQ+ community. Follow her on Instagram.
What I hope to accomplish in the environmental field in 2021 is building community and conversation around climate change. I think we need more spaces to talk things out, I think we need to listen to those most affected by climate change, I think we need to listen to marginalized voices, I think we need to center intersectionality as we search for unique solutions that meet people and communities where they are. I think we need to create empathy and avoid trying to use shame and fear as motivators. It is important that we do not lose hope, which I think happens when people do not feel that they personally can make a difference. For me, this means taking personal accountability for my impact and asking myself, what is the work that is available to me? This will inform better choices and next steps as I continue to listen, learn and progress with those that I am in a community with. 
12. Perry Cohen
Perry Cohen is the founder and Executive Director of The Venture Out Project, a non-profit that builds LGBTQ+ community through outdoor adventure. Follow him on Instagram and Facebook.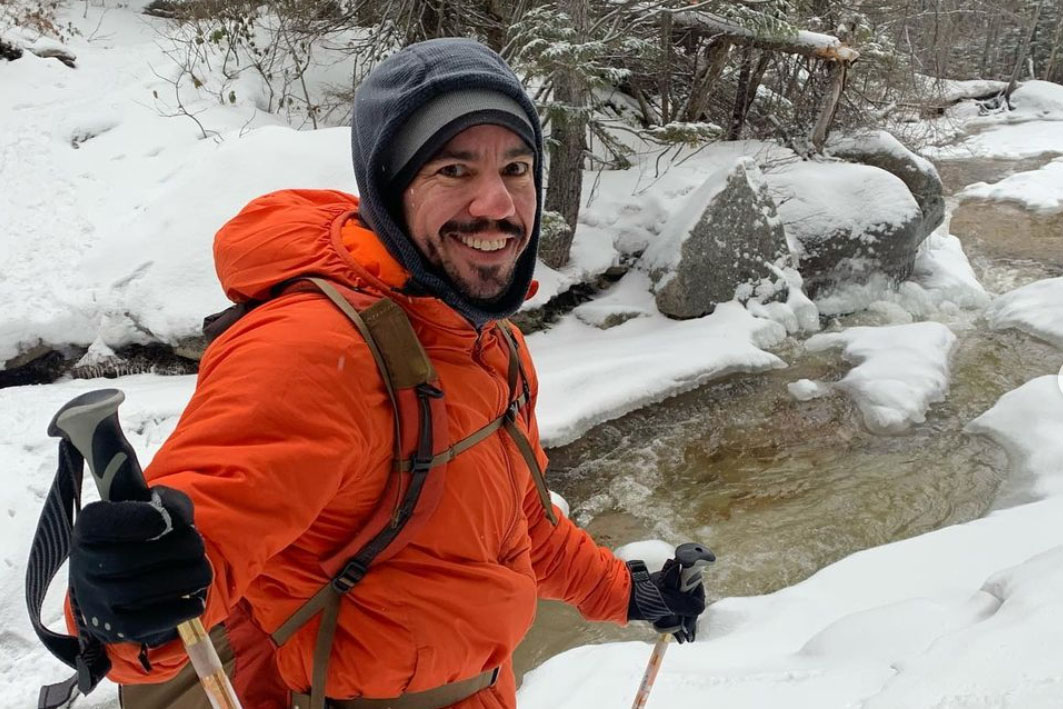 In 2021 we hope to bring even more queer and trans folks into the wilderness. By helping to create a safe and fun outdoor experience, it is our mission to help LGBTQ+ folks feel empowered to be visible in the outdoors. Individually and at The Venture Out Project, I believe that the key to environmental justice is creating a personal connection between each individual and the outdoor world. When we feel the power of nature and experience the joy, calm and awe that it evokes we can't help but feel connected. It is this feeling, this emotional experience that helps us understand just why it is so important to conserve and restore our natural world. It is our hope that in 2021 more people, from many diverse backgrounds and ways of life, will feel connected to nature and will be compelled towards environmental justice in whatever way it feels right to them.