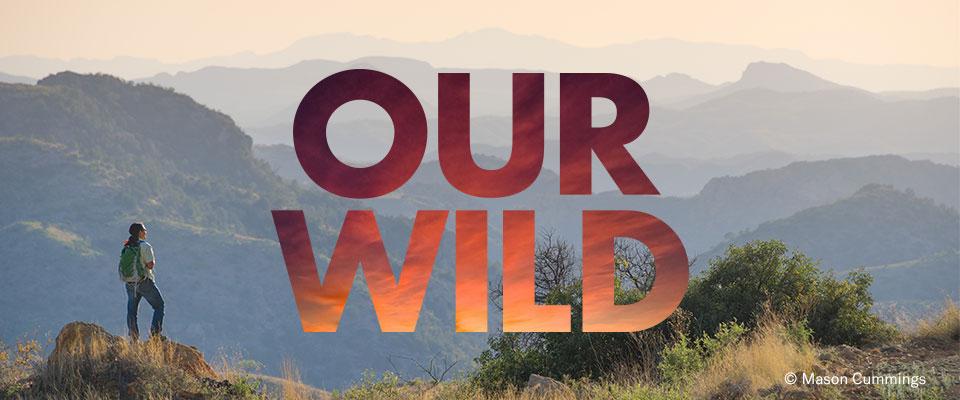 Arizona's diverse natural wonders encompass everything from the grand saguaro cactus forests of the Sonoran Desert to the red sandstone crags of Coconino National Forest. These places are vital and irreplaceable, and the values they impart are woven into the fabric of Arizona and its communities. Unfortunately, they are also falling victim to the Trump administration's land sell-out agenda and a host of other threats.
Arizona's beloved lands belong to all of us. They are, quite simply, "Our Wild." And the best gift we can give future generations is to make sure our wildlands stay healthy, whole and safe for all to enjoy.
But in order to protect #OurWild way of life, we need more Arizonans to join the fight against efforts to develop special lands.
Learn about the threats to Arizona's public lands: 
Uranium mining near the Grand Canyon. Mining interests want to cancel environmental rules and re-open more than 1 million acres of land adjacent to the Grand Canyon for uranium mining.
Arizona monument lands under threat. In 2017, the Trump administration launched an illegal effort to roll back protections for national monument lands across the nation. In Arizona, Ironwood Forest, Grand Canyon-Parashant, Vermillion Cliffs and Sonoran Desert national monument came under review. The law that originally protected those monuments, as well as the Grand Canyon and Petrified Forest, is also under attack.
Wildlife and lands disrupted by a border wall. In addition to human impacts, Trump's proposed wall along the border between the U.S. and Mexico would disrupt wildlife and the health of ecosystems along the border. For example, rare jaguars in Arizona need large, interconnected corridors of protected land to roam, and a border wall could further fragment their range and jeopardize their very survival in this country.
Sonoran Desert archaeological sites in the crosshairs. Most of Sonoran Desert National Monument is open to destructive and dangerous target shooting, damaging archaeological sites and iconic saguaro cactus. Most public lands allow recreational shooting, but that needs to be managed responsibly. The Bureau of Land Management needs to do more to provide extra protection for unique places.
Wildfires out of control and too expensive to fight. Wildfire is a major issue in Arizona. As the cost of fighting fires balloons, the underfunded U.S. Forest Service has been forced to pull money from important conservation programs to stay on top of them—including draining funds from programs that restore forests and decrease the risk of future fires. Congress needs to budget for fighting fires while still paying for mitigation programs that will help to protect communities and prevent future catastrophes.
Public lands privatized or sold for profit. In recent years, fringe politicians in Arizona and other states have lobbied to take over national public lands, pulling them away from the protection of agencies like the National Park Service or Forest Service. Since the state's budget is not deep enough to properly manage these places, it would likely lead to the sell-off of those lands to developers or natural resource extraction industries.
Forests threatened by unneeded new roads. The Coronado, Coconino, Tonto and other national forests in Arizona contain thousands of acres of "inventoried roadless areas." These are unusually wild and untouched stretches of land where natural habitat exists, species thrive and quiet recreation is available. New proposals in Congress and the U.S. Forest Service could end up undermining these rules and threaten some truly special places.
We have been able to fend off threats like these in the past, and we can do it again—but only with the help of serious, dedicated people who love public lands.